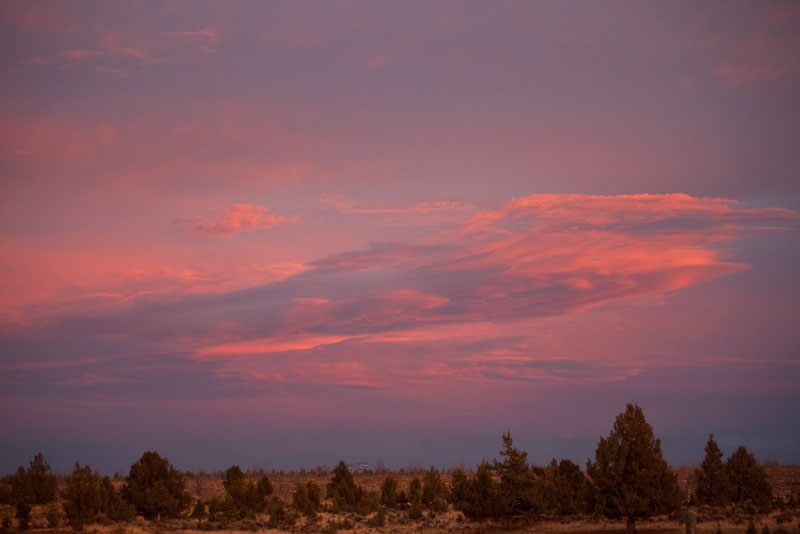 My commute has been radically transformed as part of this relocation from North Puget Sound to Central Oregon. Whereas before I slogged my way up and down the superslab of Interstate 5, along with a few million other motorists – now I wander a series of high desert backroads. I no longer risk being creamed by a inattentive dork yakking on a cell phone, but instead have to keep my eyes open for deer, and soon, elk. I miss the views of Mt. Rainier, Mt. Baker, and the waterways of Puget Sound, but now I have spectacular sunrises and sunsets almost every day. Last night it was a thin crescent moon. Last week though, on Friday evening the sky was lit up with brilliant orange glow as the sun fell behind the Cascades. I pulled over a few times and shot several images. I like these two the best. The top one is an unusual cloud formation in the southeast over the Horse Ridge area.
Another is this image of a dead juniper tree with the same eastern sky at twilight behind it.
I originally stopped to shoot a hawk that was perched atop this dead tree, but it flew off as soon as I pulled the camera out of the car.
Stay tuned for more.
Meanwhile if you like these images, I've placed them up on my photo storefront where you can buy framed prints. (click the link, or the photo below for details)