2010 saw me traveling a lot – always for work. I made "MVP" status on Alaska Airlines – oddly entirely through flights to the Bay Area and Washington DC (The Other Washington, as we from Washington state call it.) Along the way I always had my camera with me and grabbed a few shots worth sharing…
---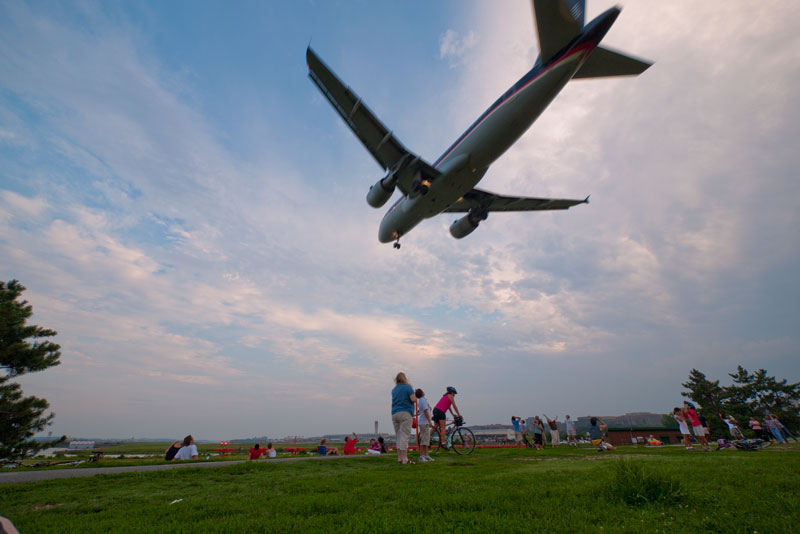 At National airport in Washington DC jets come in to land right above a park along the Potomoc River. This shot was taken with an ultra-wide angle lens and like your passenger-side mirror "Objects in Lens are Closer than they Appear!" This jet is very close.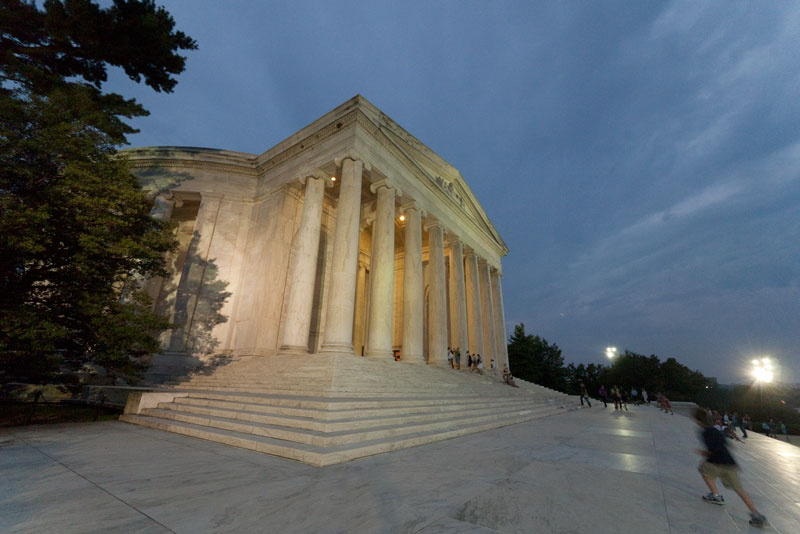 Not long after the jet shot above, I stopped by the Jefferson Memorial. Thomas Jefferson is the founding father I most admire. He seemed more prescient than the rest – seeing how things should and will be long before his contemporaries.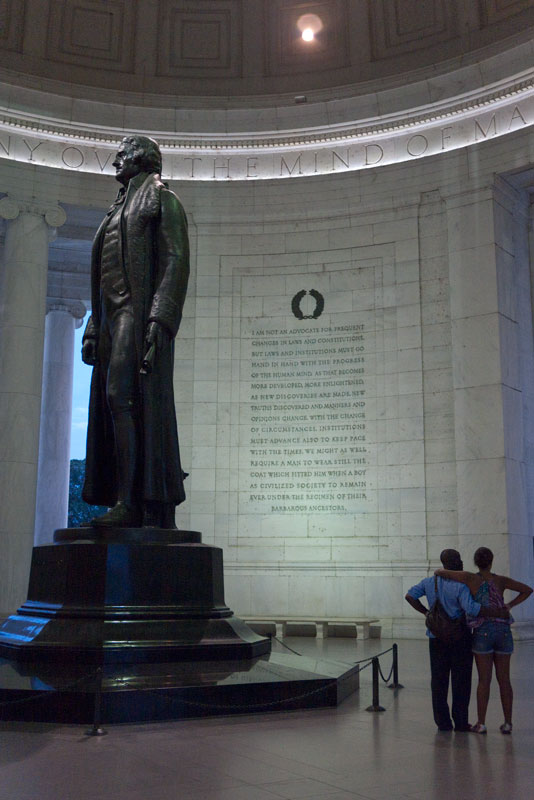 I sat off to the side and awaited this moment. This particular couple standing before this particular quote redacted and excerpted from a letter July 12, 1816, to Samuel Kercheval:
"I am not an advocate for frequent changes in laws and constitutions. But laws and institutions must go hand in hand with the progress of the human mind. As that becomes more developed, more enlightened, as new discoveries are made, new truths discovered and manners and opinions change, with the change of circumstances, institutions must advance also to keep pace with the times. We might as well require a man to wear still the coat which fitted him when a boy as civilized society to remain ever under the regimen of their barbarous ancestors."
That my friend is the wisdom of an enlightened, scientific mind. I'm proud to live in the creation of this sort of thinking.
---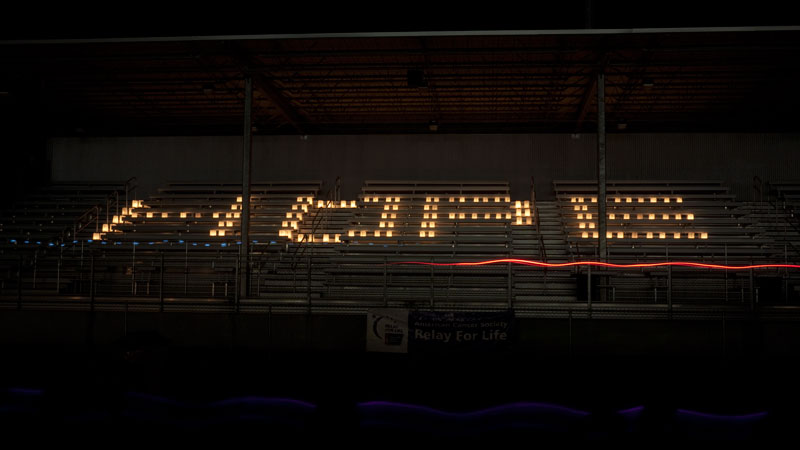 This image isn't really a "travel" one, but is more in the realm of "miscellaneous". It is a long-exposure shot taken at the all-night "Relay for Life" event that I chaperoned Nick and his relay team at Arlington High School last summer.
---
In early December I flew down to the Bay Area for a meeting of Managers & Leads from all the Facebook datacenters around the country. At the end of two days of meetings we all went off into a Redwood forest for one of those "team building" things – this one involving a ropes course. We were all apprehensive about this – because usually these corporate team building things are really lame. However it turned out to be a lot of fun and I shot several hundred photos (which, if you're my friend on Facebook you can see them all). A few turned out to be nice solid images…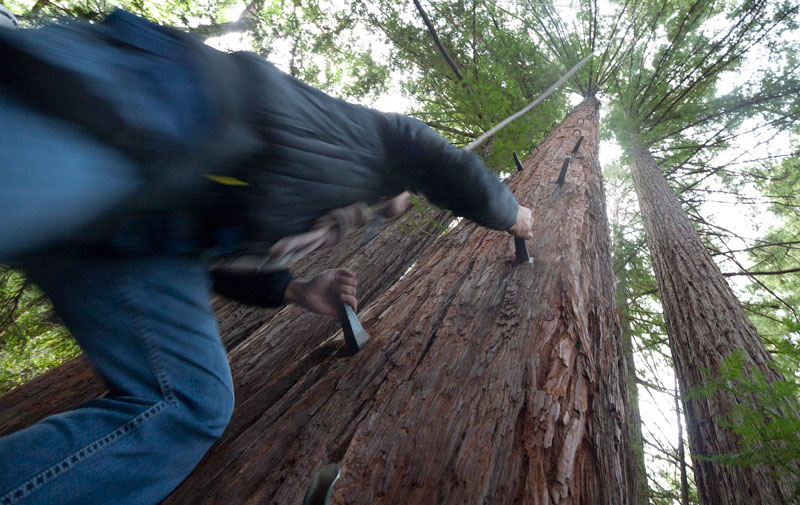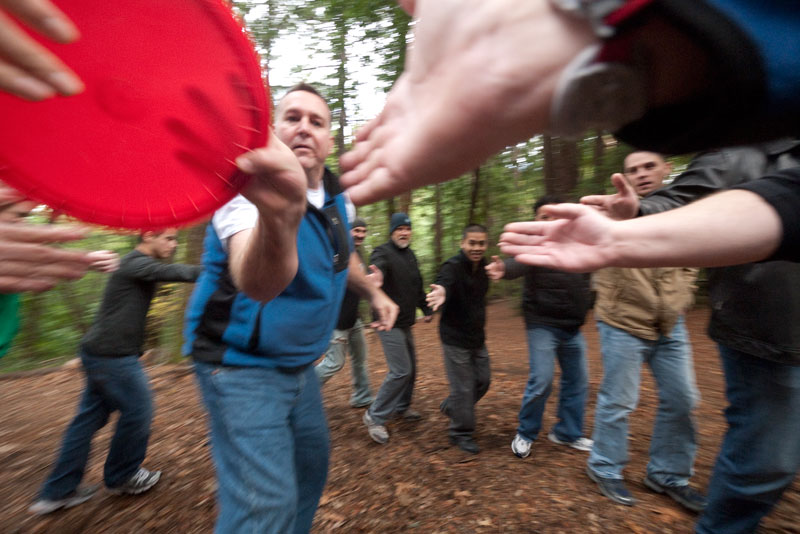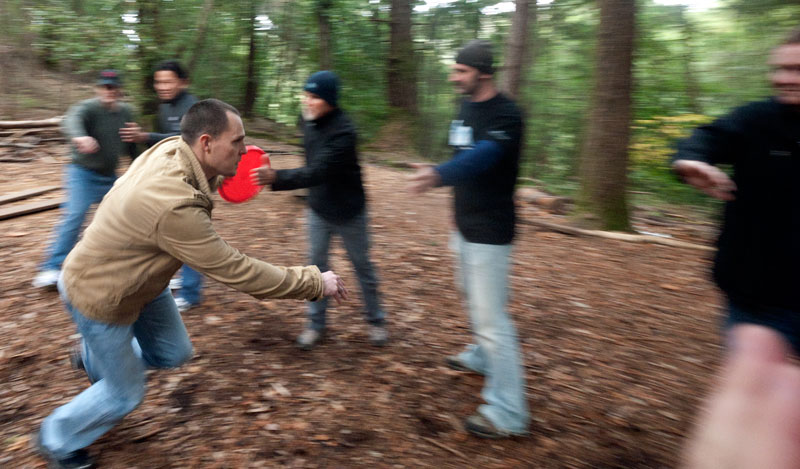 ---
I dashed down to Houston, TX for a quick weekend to attend my niece's college graduation. While there I shot this skyline of the Post Oak area on the west side.