Today was just sort of a static.. "arrival" day. We had our official photos taken, put on a mini Concourse in front of the hotel, chatted with old friends and made new ones, and enjoyed a dinner and pseudo driver's meeting. Tomorrow the rally starts bright and early.
So today I just have photos, with a bit of comment in between.
In the banner pic above Jean Taylor, official rally photographer shoots a portrait.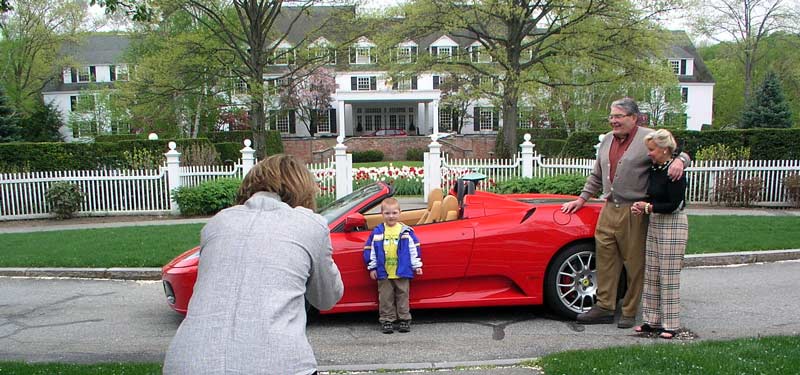 In the middle of the portrait shooting a father & son walked by and the kid was very animated about the red Ferrari … so they let him in the shot, and then….
…took him for a ride! Complete with lots of engine revving. Poor dad… the kid is scarred for life.;)
After our portrait, I wandered off to the concouse area and shot photos.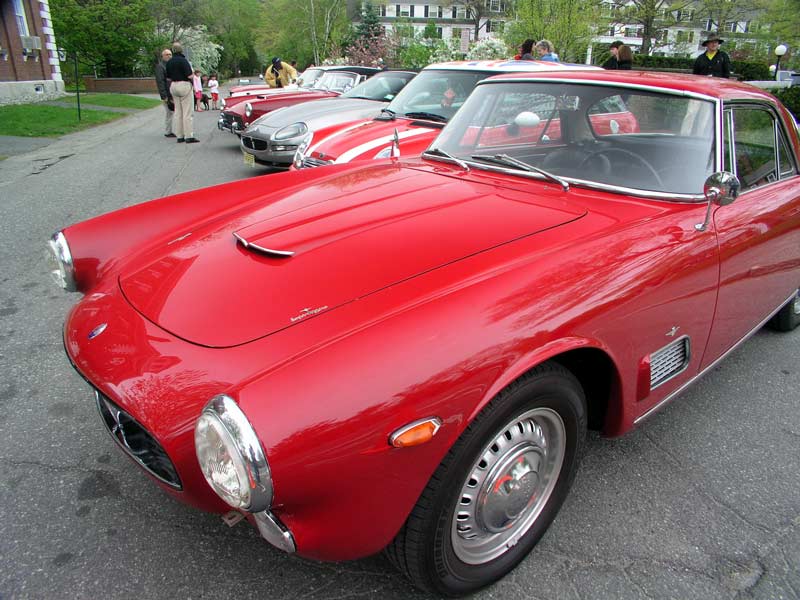 As I was shooting this Maserati somebody walked up and said my name. It was occasional commenter her on my website David Traver Adolphus… aka "proscriptus" In case any of you wonder what he looks like, here he is on the right, chatting with the owner of a DB6:
That same Aston, while being photographed for its portrait.
Yes… it rained a bit.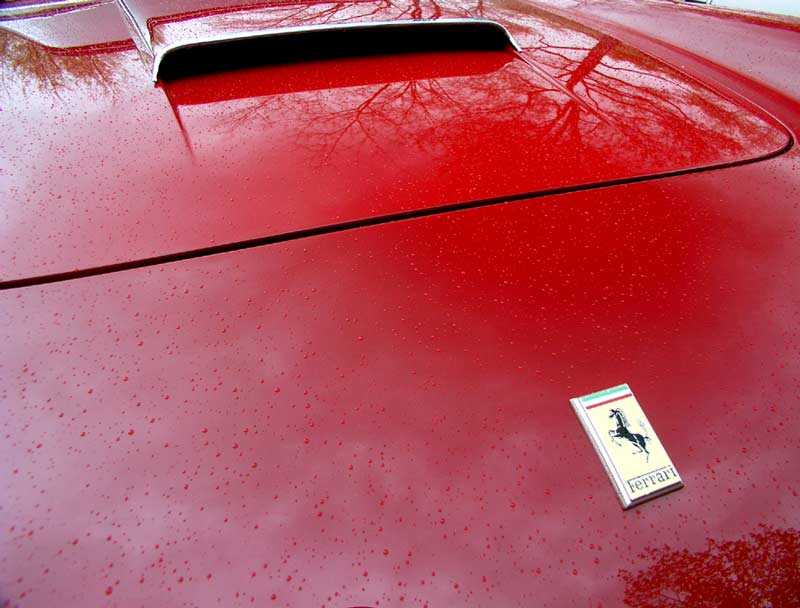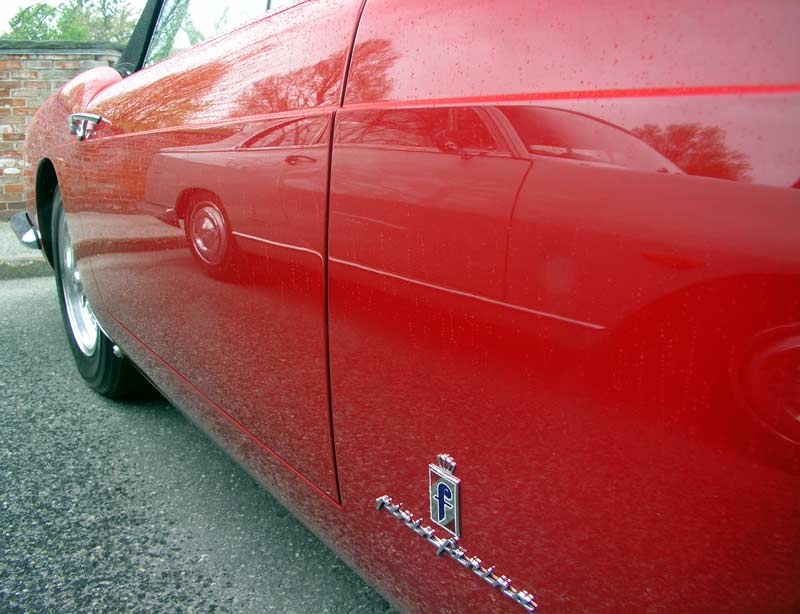 Anyone care to guess the car reflected in the Ferrari?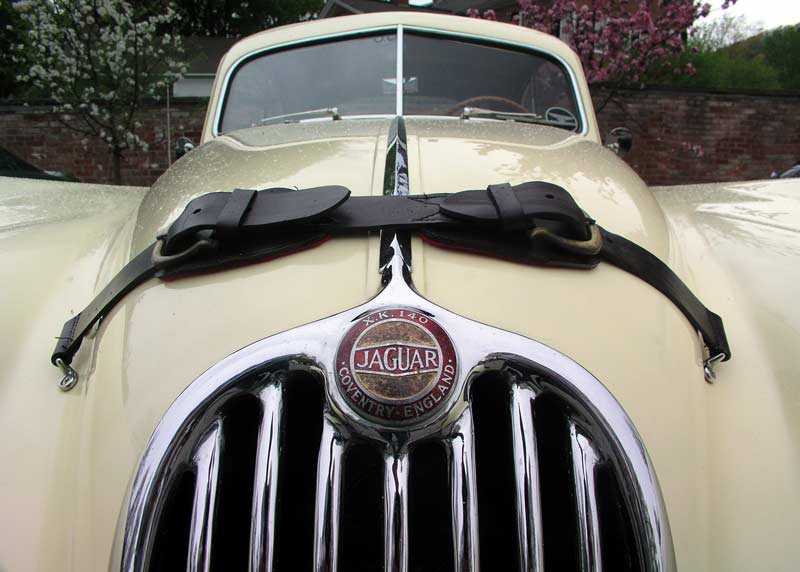 I'm not a big fan of XK FHCs, but I like this view. Has an aeronautical sort of character to it.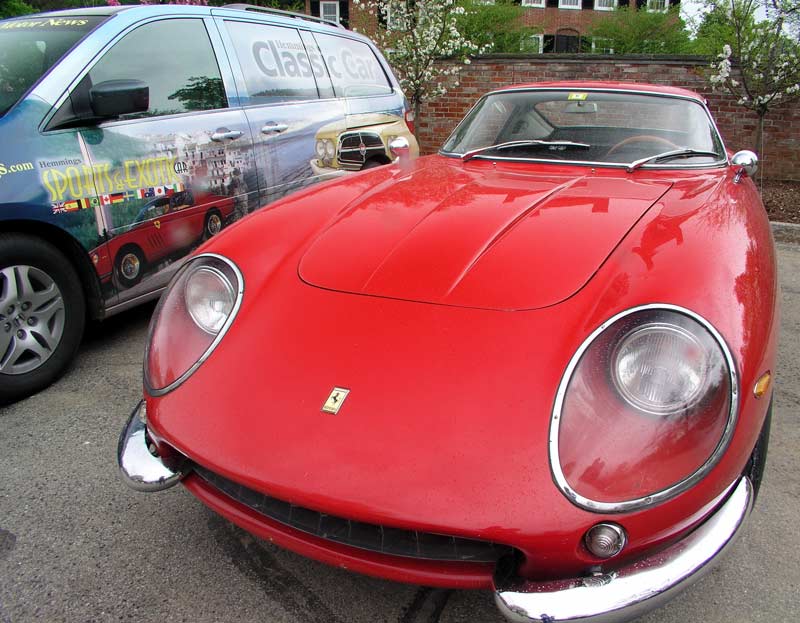 Spot the oddity in this photograph! 😉
More coming tomorrow!