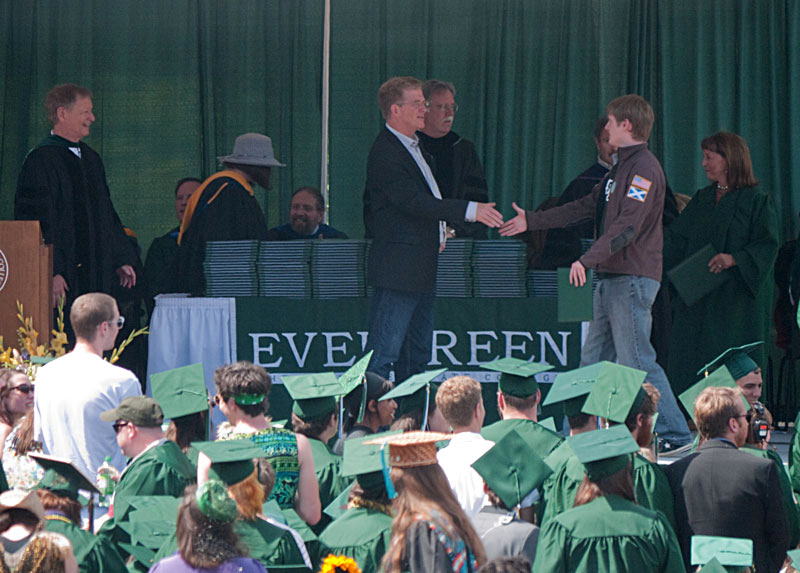 Chris shaking Rick Steves' hand after receiving his diploma.
It has been a very busy June and early July here at Chez Goolsbee, so apologies for the lack of updates. The day after Nick Graduated he and Chris hopped in the car and drove "home" to Washington state where they visited friends. Nick was able to attend the AHS Graduation ceremony where he would have walked across the stage had we not moved to Oregon. Christopher went to Seattle and took the LSAT test for entrance into Law School, afterwards he visited friends. Sue & I dashed up to Olympia on Friday, June 15th to watch Christopher participate in graduation at The Evergreen State College. He completed his degree in March, but the ceremony took place at the end of the Academic Year. Like all things at Evergreen the event was filled with unbridled enthusiasm and energy – along with a healthy dose of chaos. It was wonderful.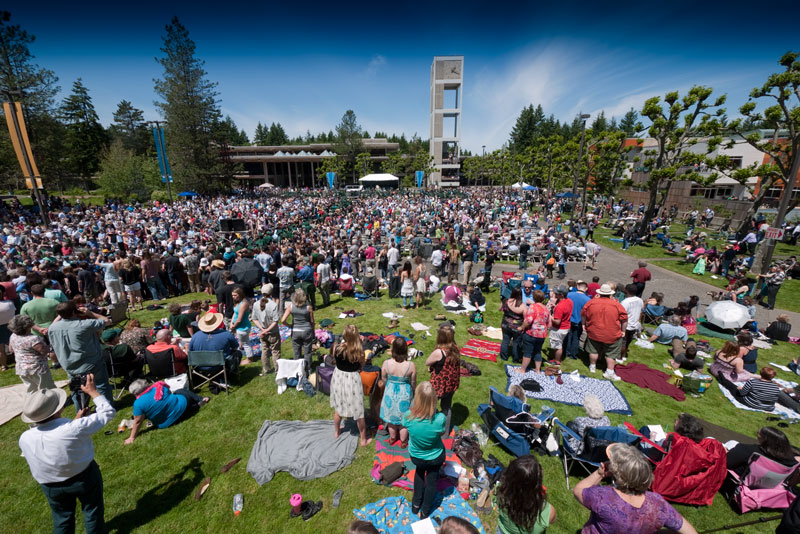 The scene as the graduates file in.
The day was sunny and beautiful, and we were all there to see Christopher receive his Degree.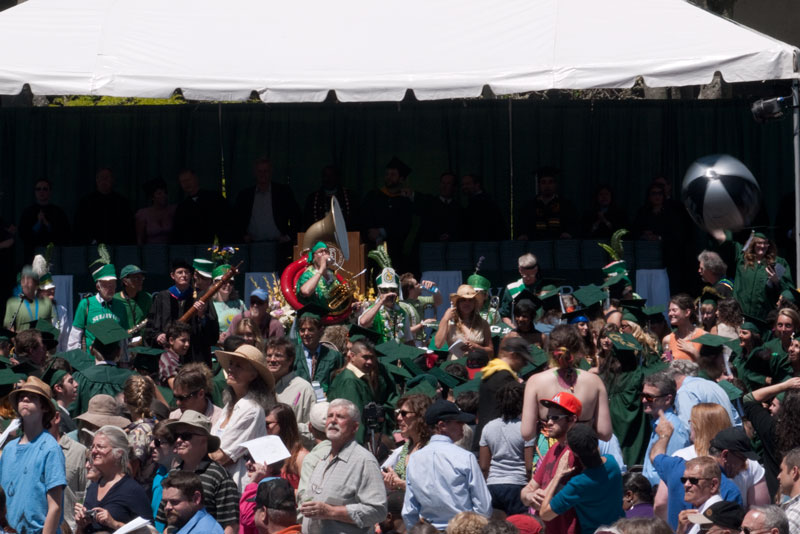 A little creative chaos never hurt anyone.
Speedy the Geoduck makes an appearance.
TESC's mascot is the Geoduck and the school's motto is "Omnia Exteras" (look it up) and the day was as out there are unrestrained as every other graduation is dull and constrained. Everyone just smiled and enjoyed it, including the school administrators and staff. The commencement speaker was PBS travel show host Rick Steves (of Edmonds, WA) and he delivered a passionate oratory on living life and seeing the world.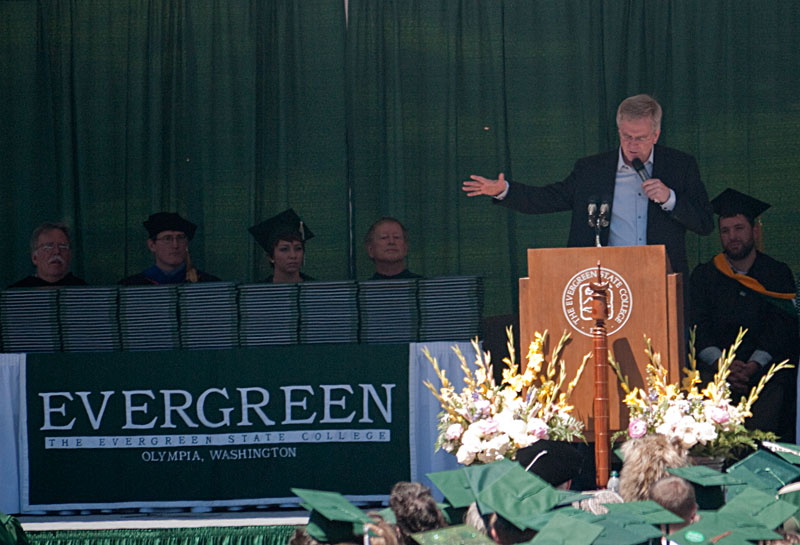 Rick Steves speaks.