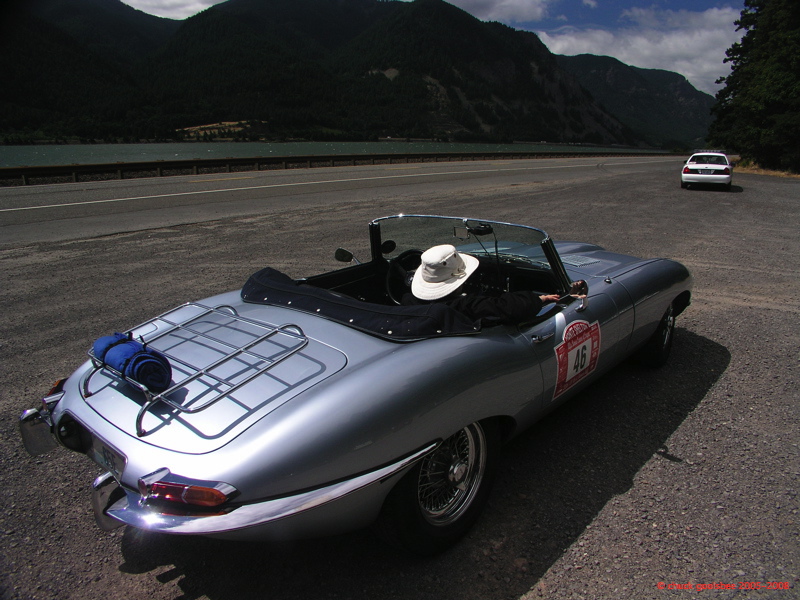 This photo was taken last summer while returning from the Monte Shelton rally in Oregon. My navigator had an important phone call to attend to, so I pulled over on this wide shoulder and got out of the car to soak in the views while my father carried on his business. A WSP officer pulled in ahead of us, also chatting on the phone.
This is SR 14 along the north bank of the Columbia River dividing Washington (this side) from Oregon (the far side) as it flows through the Cascade Mountains via the Columbia Gorge. Had things been slightly different a few months ago me and my whole family may have relocated to a spot not far from here. Alas my dream job did not work out and I'm still in the Puget Sound area. Nice roads in either place really.
SR 14 is a far more enjoyable alternative to Interstate 84 across the river. It has more tunnels, more curves, and it is on the sunny side of the river!