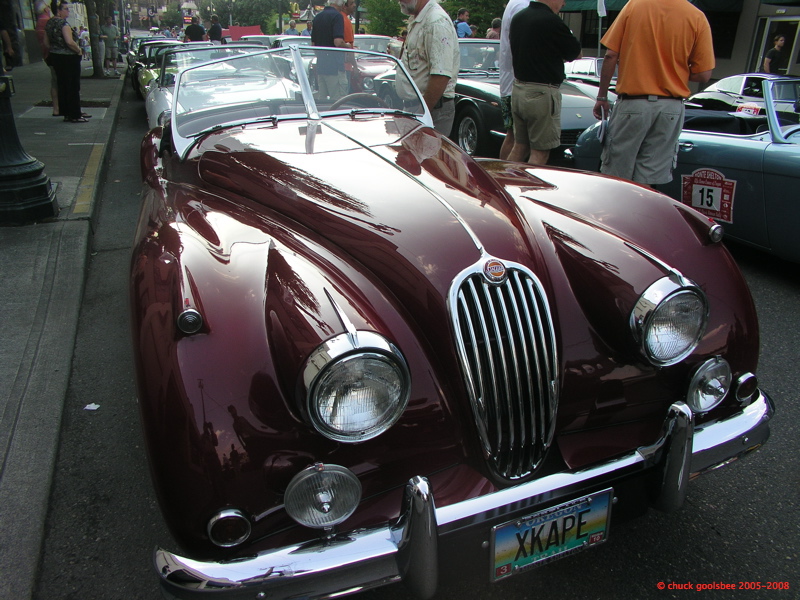 I'm posting this image for two reasons. One is because it shows one car from a different angle that appeared in the last CPotD… and I'm not talking about the Jaguar in the foreground. The white car behind it is the subject here. I had thought it was a Turner, and Paul ID'ed it as a Triumph. I was going to say he was wrong, but I looked again. I REMEMBERED a Turner being in this rally (The 2007 Monte Shelton) and just assumed it was this car appearing behind the Jaguar. I looked closely at my pics of the Turner and this car is NOT a Turner. I looked for any other white convertible from that weekend and could only find these two photos. It very well could be a TR, but I'm not sure enough to call it.
I also looked at this photo and saw two photos. One was just a record/snapshot sort of thing to make note of the cars and people, the other, more likely what I was looking at while I was peering through the viewfinder was this: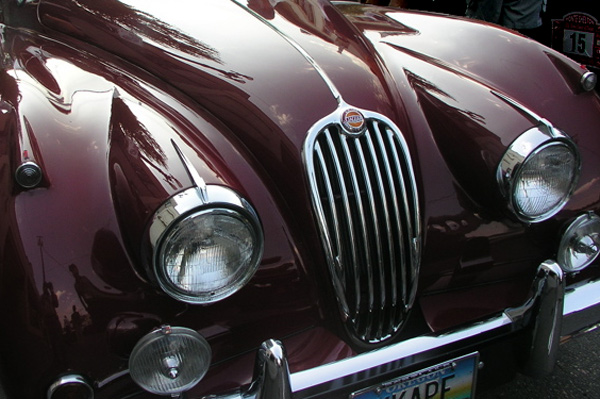 This is the photo in my minds-eye whenever I see an XK. That luscious bonnet and fenders, with all those light-capturing curves. These cars are a photographer's dream for this feature alone.