As I stated in the previous post, yesterday I joined my friend Mark Collien in his 1973 Triumph TR-6 for a drive around middle Maryland with some other Triumph cars (and one other vintage British machine built somewhere other than Coventry.) I brought along my camera gear and snapped some photos for you…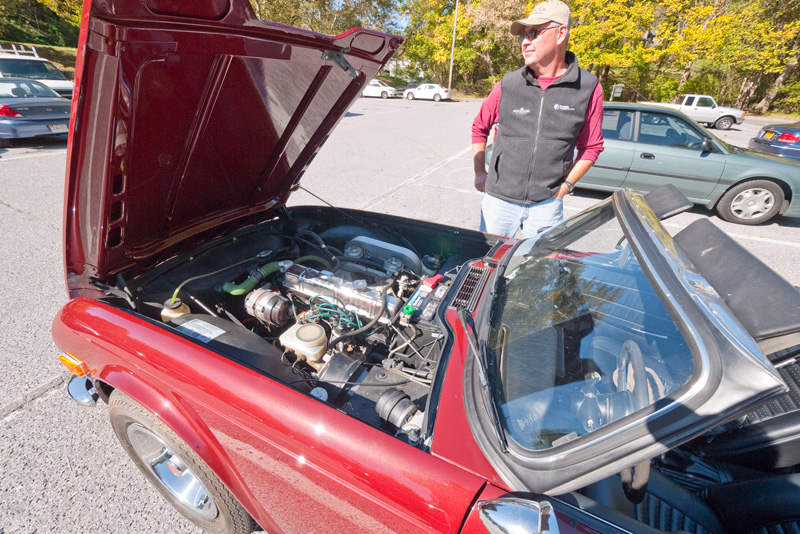 Mark & his TR.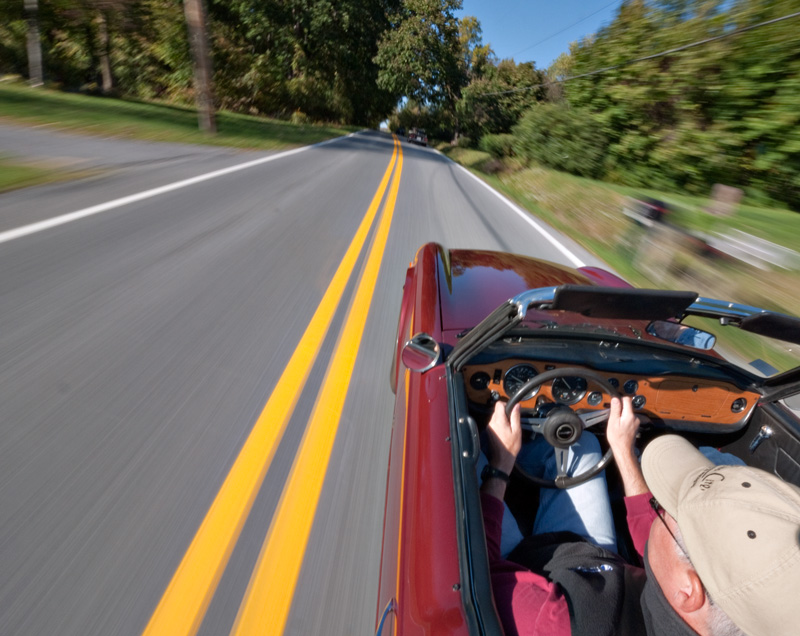 Mark driving his TR.
Mark driving his TR.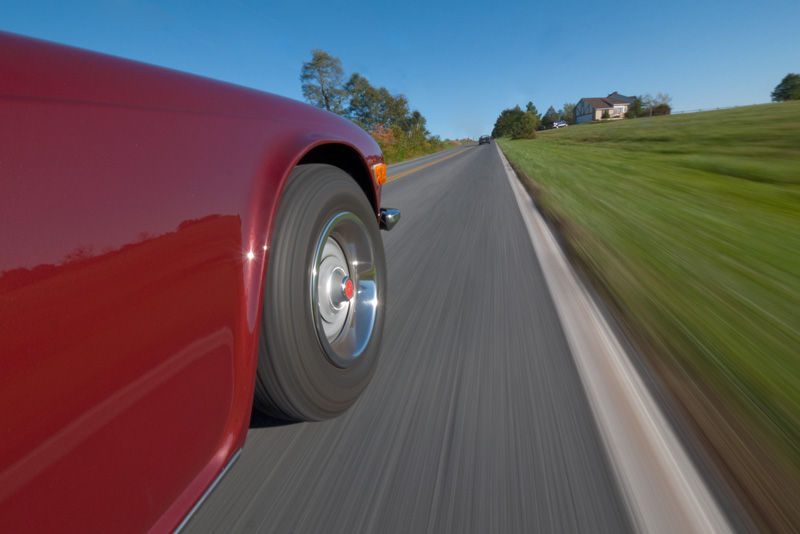 The obligatory Chuck shot.
Triumphs.
Triumphs.
Mark's dash.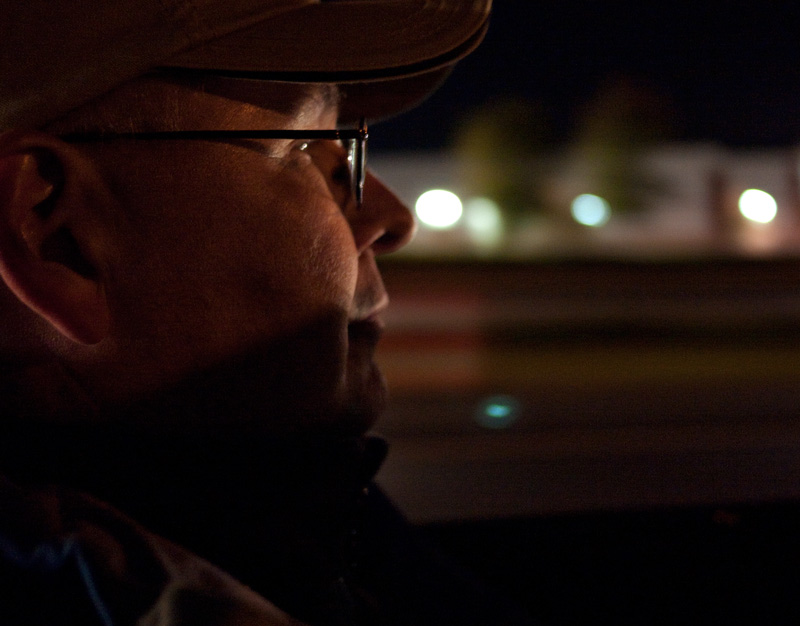 Mark driving at night.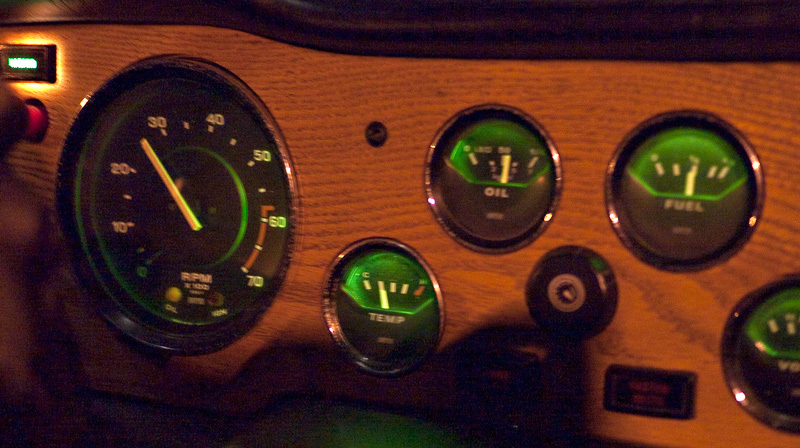 The dash of the TR-6 at night.
I drove the TR-6 for a while. What a fun car! Suffered from quite a bit of scuttle-shake, and lacked the throttle response of the E-type – but it pulled quite well, and made wonderful noises. Had all the charm and attraction of classic British sports car.