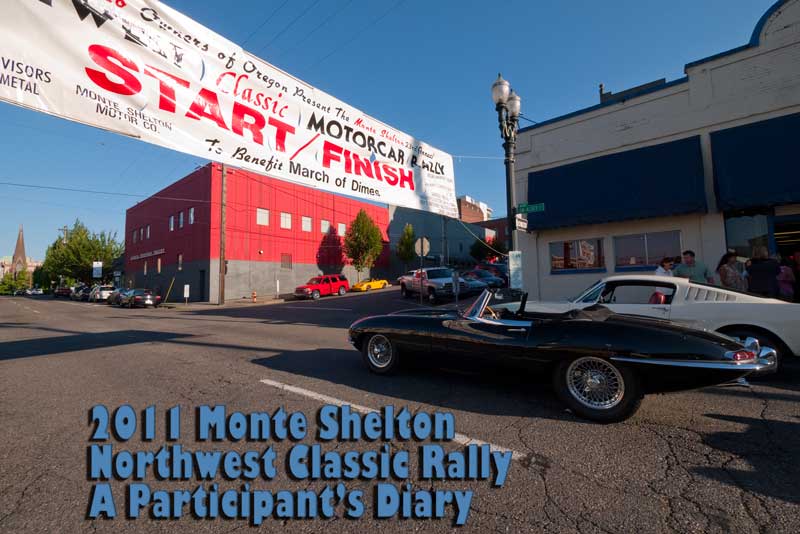 On Thursday afternoon Dad & I drive up to Portland from Bend for the rally check in and scrutineering for the 2011 Monte Shelton NW Classic. Unlike past years we are not in "the 65E" – my 1965 E-type Jaguar. As I was prepping the car for the rally I discovered a failed u-joint in the rear axle, which had trashed my tires pretty bad. I've been so busy at work that time to work on the Jaguar has been severely limited – so the backup car was brought to bear: "The Cruise Missile", otherwise known as my parent's 1979 Mercedes-Benz 450sl. Nowhere near as visceral as the Jaguar, the 450sl does make long-distance driving a joy, so our trip through the Cascades and down to the confluence of the Columbia & Willamette Rivers is relaxing and enjoyable. We cross the Columbia on I-205 and take SR 14 into downtown Vancouver, Washington, where we'll spend the night. We check-in to our hotel, grab some self-service gasoline, and head south to Monte Shelton Jaguar in Downtown Portland for the evening's events.
We're directed to a spot where our car's vitals are checked: turn signals, horn, battery secured, etc. The Benz passes with flying colors (unlike the Jaguar where I hand-signal in time with the turn signals and keep a marine safety horn around just in case!) We then have to go sign disclaimers/waivers/our lives away before securing our car number, which this year is 28. I find an orange cone behind the Benz and place it on the roof like a dunce cap, and wander off to shoot photos.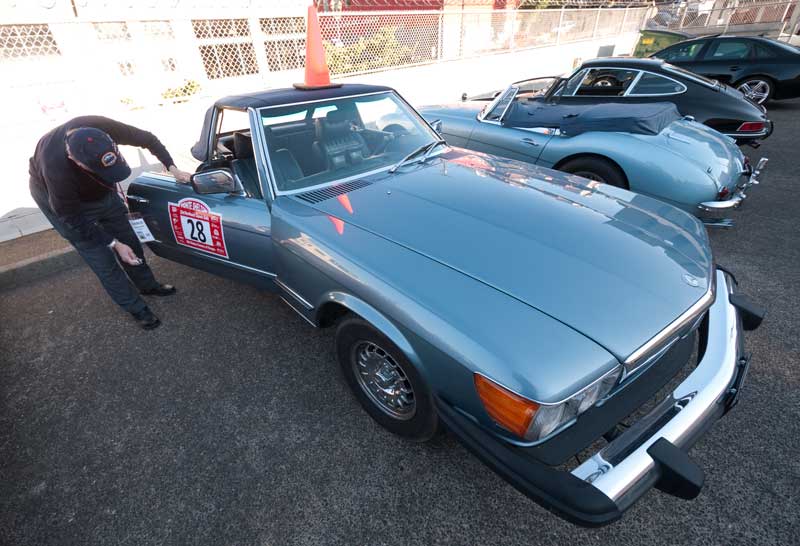 Of course, there is a array of Alfas, and a passel of Porsches, and a few unique machines as well…
Inside the check-in area was parked the oldest Ferrari found in North America…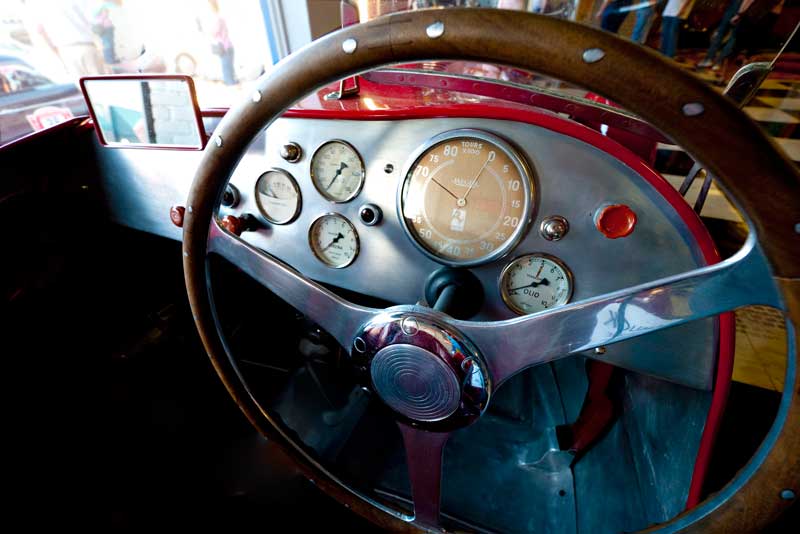 It has quite a history.
The rest of what I saw was a great mixture of old friends, usual suspects, and a few gems…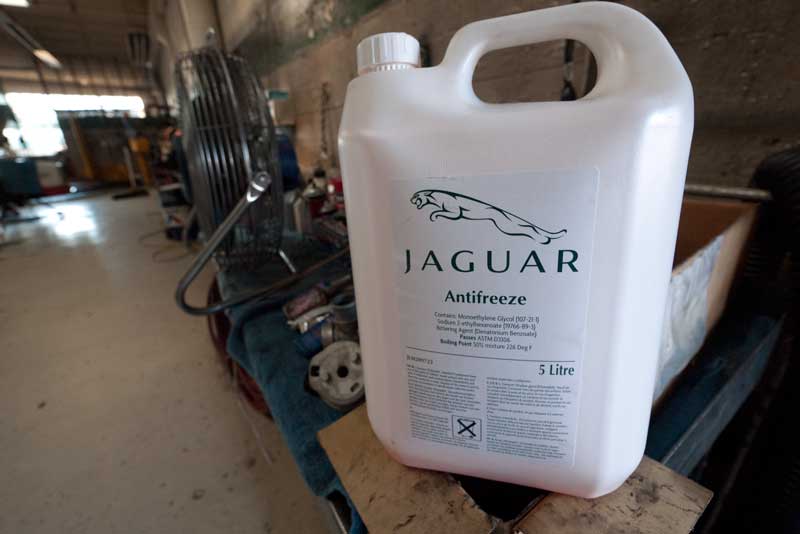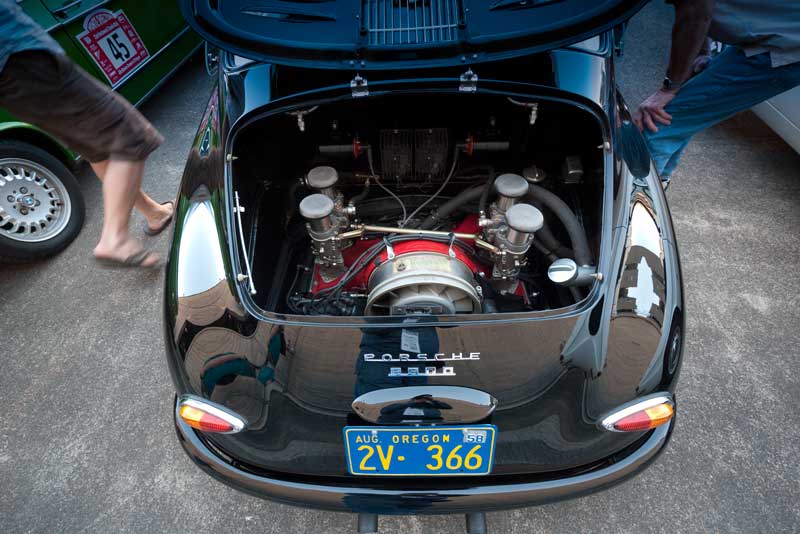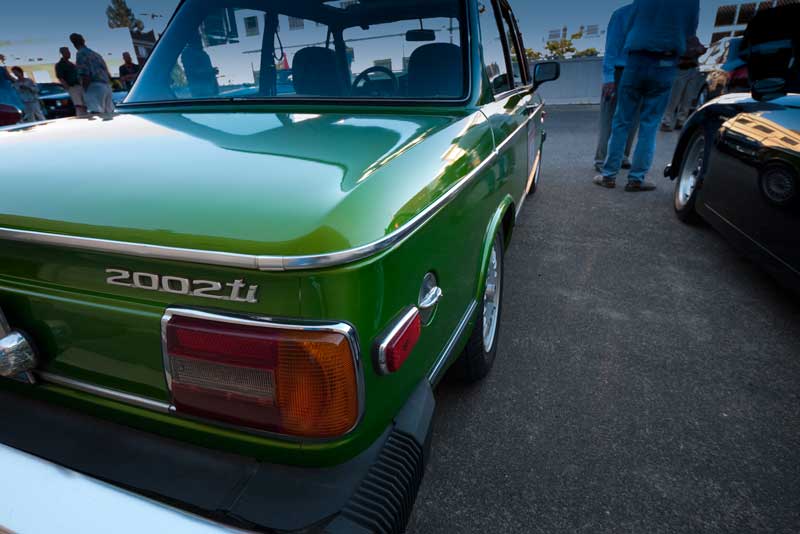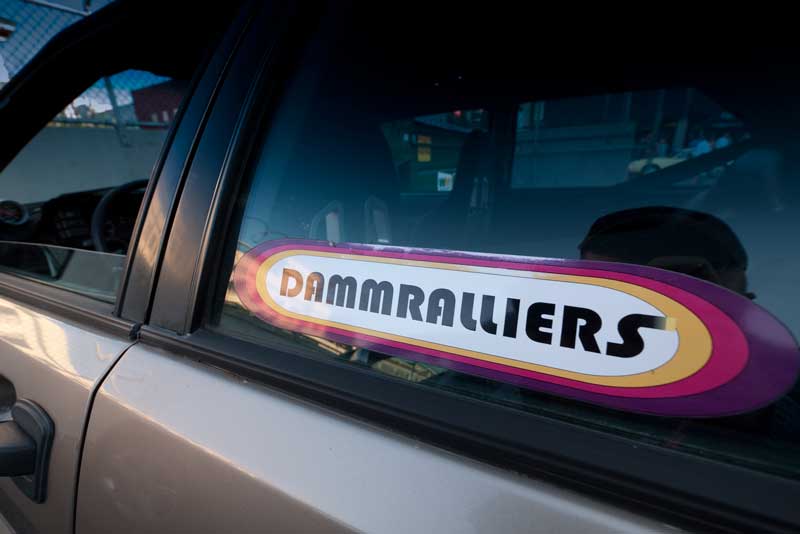 Dad's back is not so good. He can't stay on his feet for very long before he has to sit down, so he chilled in the Benz while I walked around shooting cars. That is until the Driver's Meeting began…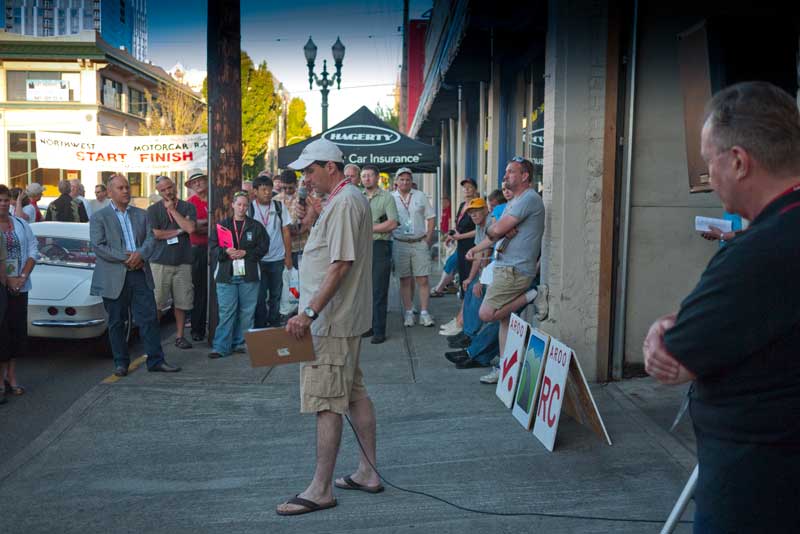 After the meeting the rallyists disperse. We head back to hotel and grab a dinner, and sleep well. Tomorrow we rally!