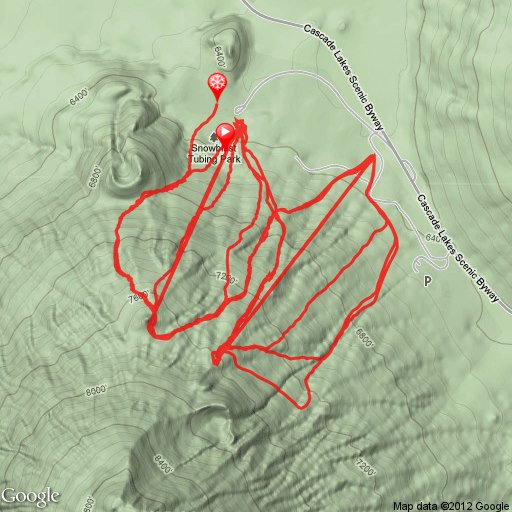 Thanksgiving was Opening Day of the 2012-13 ski season at my local "hill", Mt. Bachelor. Nicholas is home for the 4 day holiday so he & I got up early and hit the slopes. We didn't quite make first tracks, but we we're the last of the first wave to get the good stuff.
Conditions were surprisingly good, given that two-thirds of the snow had fallen the night before. I stuck to the groomers – as tempting as the powder might have been – my out-of-shape legs and the threat of snags and rocks kept me away (OK, I confess, I stole a couple of turns off the edge a few times.)
We wore ourselves out. Nick had a pair of face-plants. I never fell, but 49 year old legs setting the pace – even with my lazy edge-to-edge skiing style – for my 18 year old was enough to leave me limping by days end! (ahhhh love that hot tub!)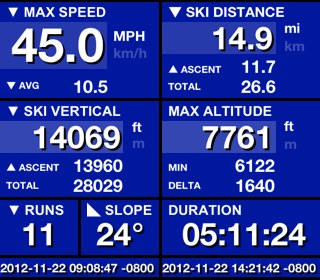 As a bonus, I strapped a small video camera to my pole, and later my boot, so you could follow along. I re-enabled my dormant Youtube account (which Google forced me into making it a Google+ account – and NO, I won't be your friend on G+ – I have no intention of using it) to upload the video to share. Note that Youtube tried to auto-correct out the natural leaning that goes with skiing in order to "image stabilize" the movie. I find the result rather trippy. Enjoy!