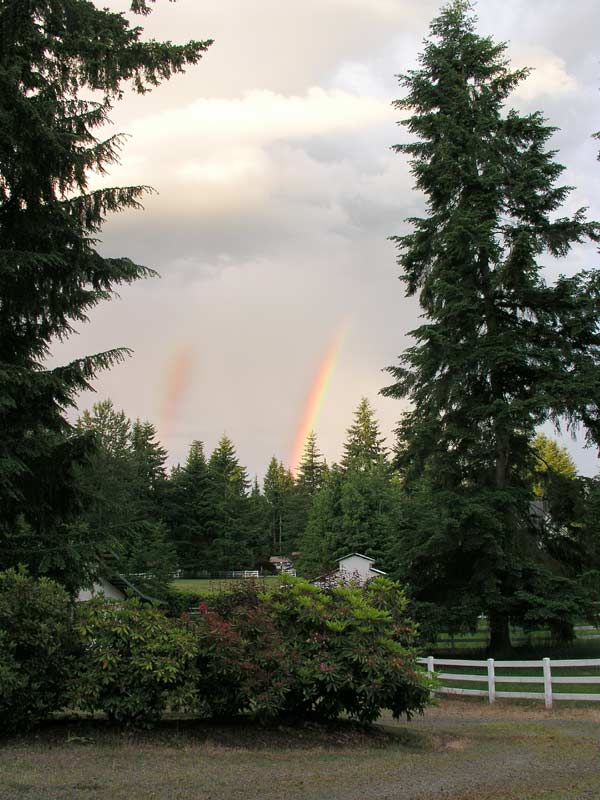 I love this time of year, especially at northern latitudes. The long, lingering twilight makes me so happy.
Tonight I noted a storm over the Cascades east of our house.. it even had thunder, a very are occurrence here in the Pacific Northwest. It sprouted a double rainbow for while as it passed. This photo was taken sometime after 9:00pm. It is 10:20 right now and finally getting dark, though the northern horizon still holds blue light and high clouds still reflect light.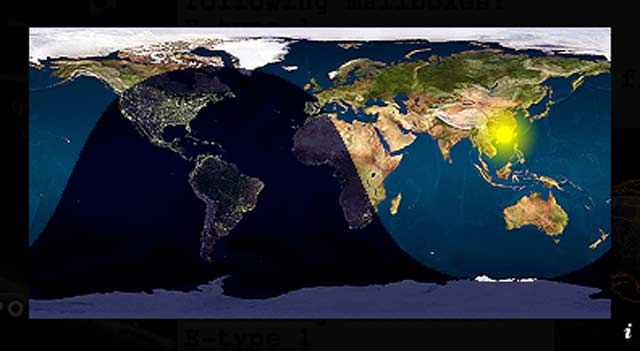 Starting tomorrow is all starts marching backwards until December, when we have darkness for most of the day. Enjoy it while it lasts!