OK, so technically it isn't a car photo. This is the Seattle Cossacks Motorcycle Stunt Drill Team at an appearance at the Arlington 4th of July parade many years ago. These guys are amazing and this photo does not capture how amazing they really are. They are just beginning their performance in this shot, which much much more to come. I like the photo though for the composition.
If you ever get a chance to see them perform, I highly recommend it. They used to be a fixture in the Arlington 4th of July parade, but I haven't seen them for a few years. They are appearing this weekend at the Evel Knievel Days in Butte, MT. So if you're in Butte, go.
Here are some more photos of the Cossacks: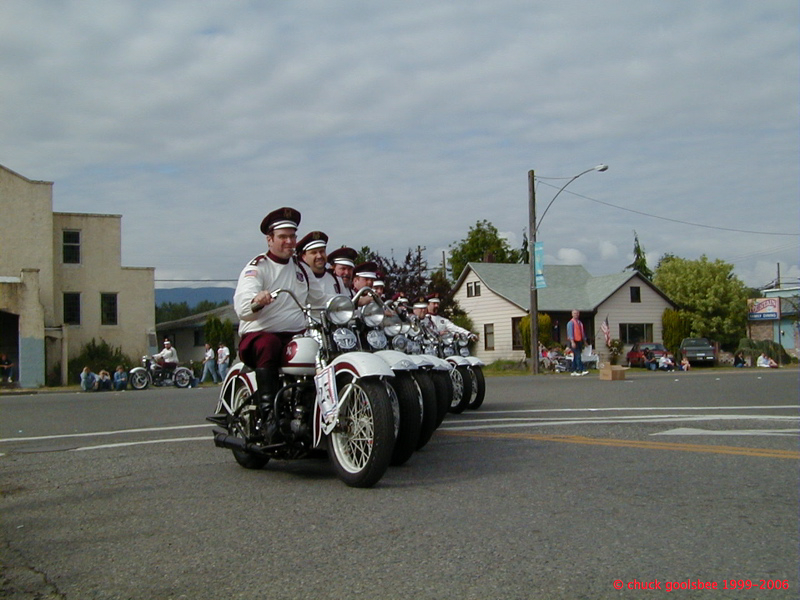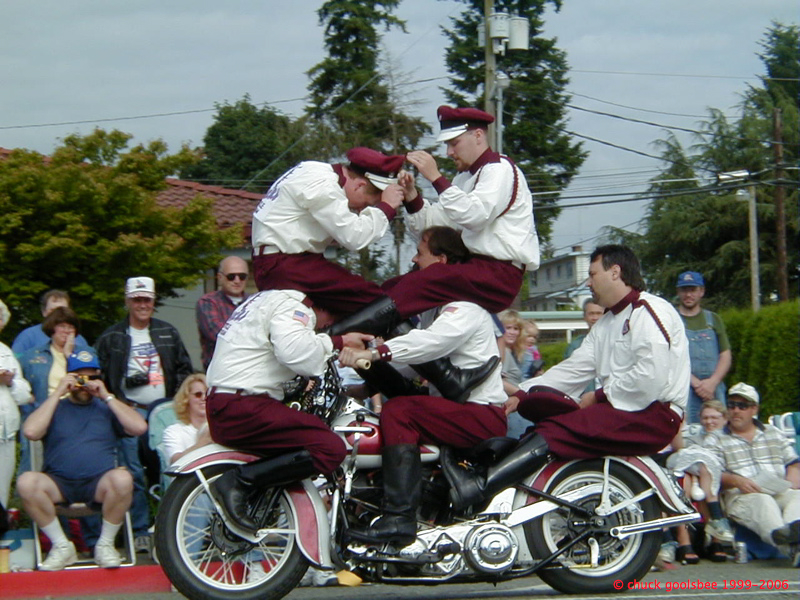 Check out their website for more.