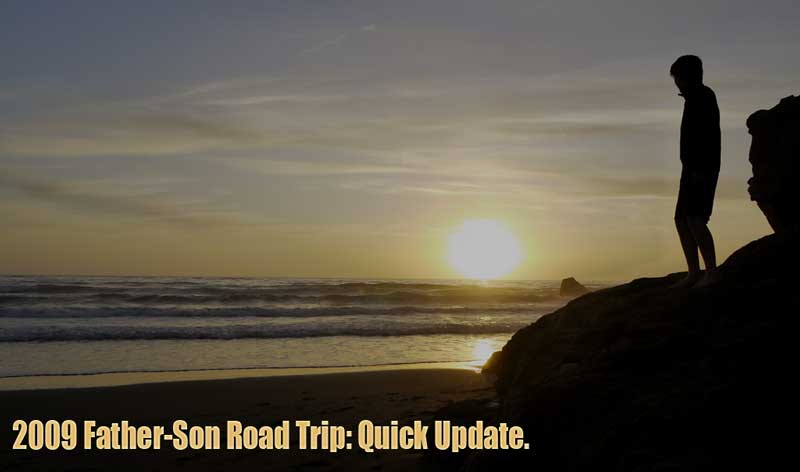 We're in Rio Dell, California and Nick is sound asleep after three very eventful and amazing days on the road. I'll have to get him up soon, but really want him to catch up on sleep before we start moving again.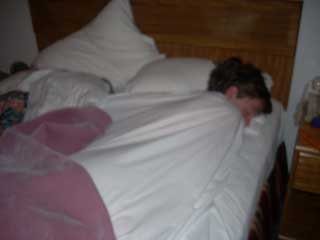 To summarize, we left LA, followed the San Andreas Fault, baked ourselves in 105+°F heat, lost our starter motor (and it isn't even a Lucas!) and have to push-start the car everywhere, seen Yosemite Valley, camped in the high country, drove through Tuolumne Meadows & Tioga Pass, saw Mono Lake, and Lake Tahoe, drove through Gold Country and then a mad dash through the Central Valley after sunset. We stayed with friends in Lafayette, saw the Blackhawk Museum, drove across the Bay & Golden Gate Bridges, drove CA 1 up the Marin, Sonoma, & Mendocino coasts, caught a fantastic sunset from a beautiful beach, saw the Redwoods (in the dark), and finally collapsed in our (rented) beds here in Rio Dell.
Other than the starter, the car is doing fine.
Other than no time to edit photos and write, I'm doing fine as well.
Today we'll drive up the Oregon Coast. I was originally planning to be home today, but the 1.5 day delay in getting started last week likely gets us home in a day or two, depending upon NIck's desires.
Here are a few pics to hold you over until I can get caught up: