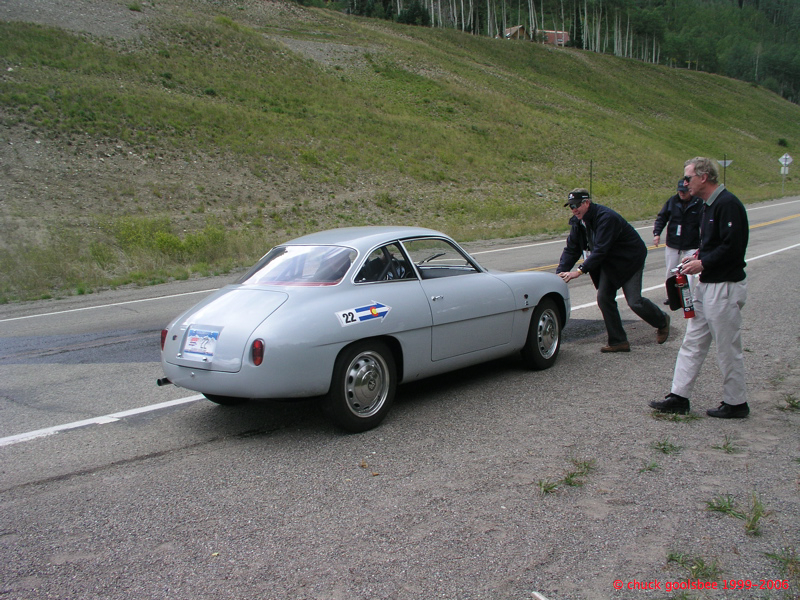 Sorry for the lack of postings of late… I've been sick as a dog.
Anyway, in today's Car Photo of the Day the "breakdown" theme continues. Here it wasn't so much a breakdown as a near-catastrophe of Hindenburgian proportions. This car ran over a chunk of rebar, which punctured the (full!) gasoline tank, which emptied itself rather quickly. THANKFULLY for all involved, this was not a Hollywood movie, or there would have been a huge explosion. Fortunately it was merely the annual running of the Colorado Grand.
Anyone know the car?