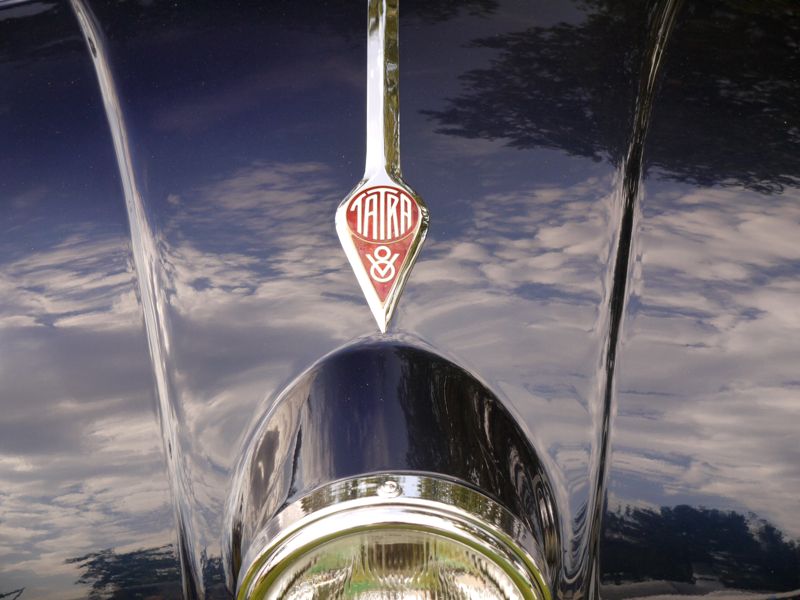 I posted a tight crop of a headlight and partial bonnet of this car a few days ago. I thought I had perhaps posted a real puzzler, but you guys are all too good. It was properly identified instantly! Perhaps my post title was the give-away as I called it a "Secret Weapon" a shortened moniker it received by the occupying Germans during the Second World War, as it had a habit of killing German officers who drove it beyond its performance envelope.
Until I stumbled upon this example I had yet to see a Tatra T-87 in the flesh. This one appeared before me as soon as I stepped onto the show field of the Art Center School of Design's 2009 car Show. A great introduction to this amazing car as well, as this example is in near perfect condition. I hovered around it for quite a long time – so long in fact that the car's caretaker noted my minor obsession and opened a door for me so I could photograph the interior.
I'll just shut up and let the car speak for itself via my photos. Feel free to share observations, obsessions, and/or Tatra knowledge in the comments!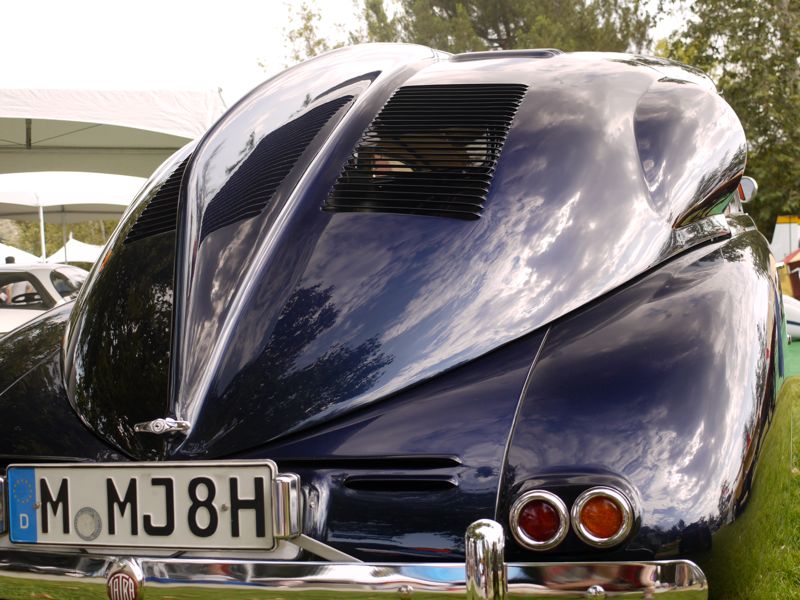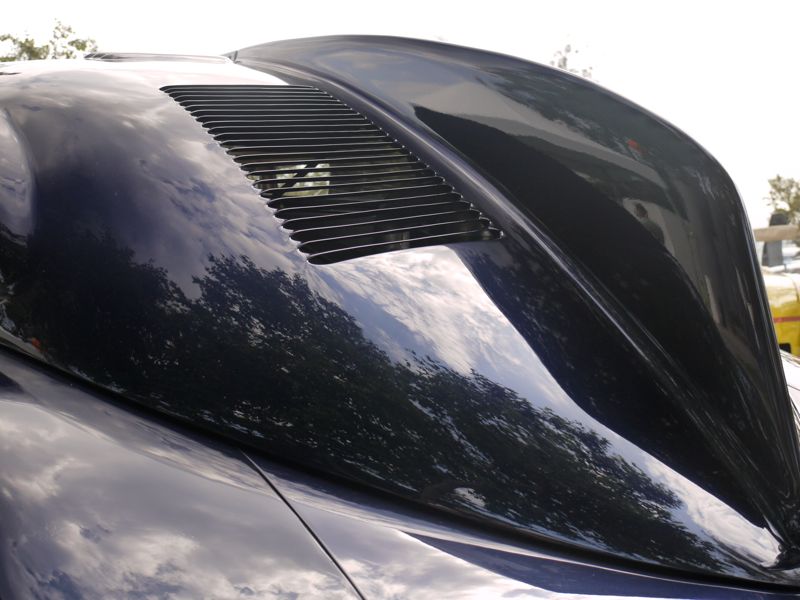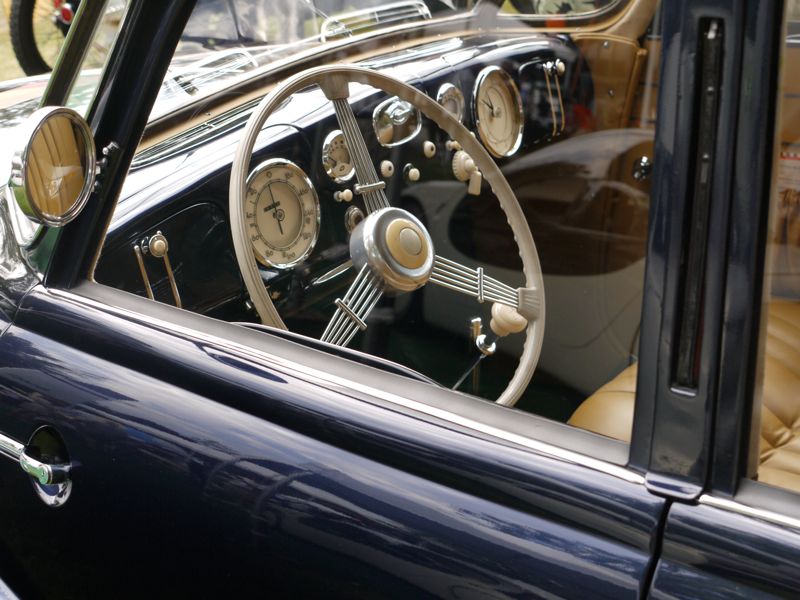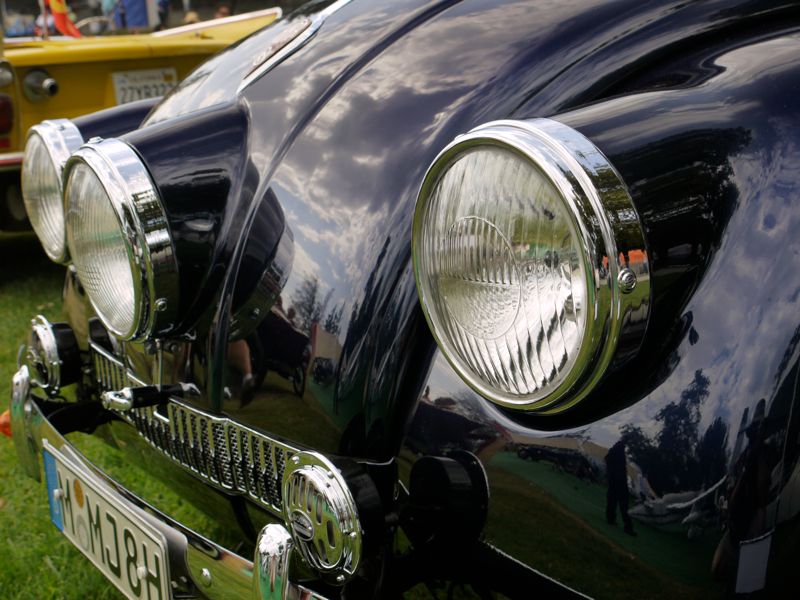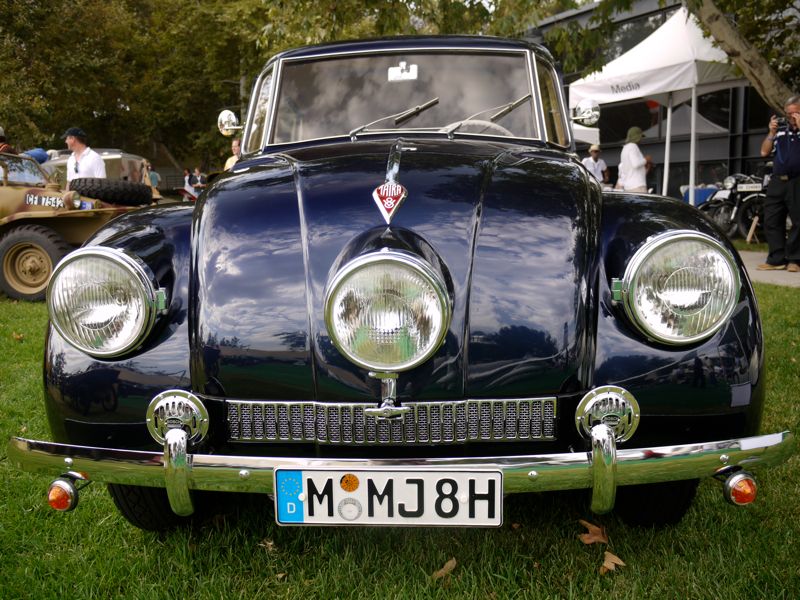 What an amazing machine!