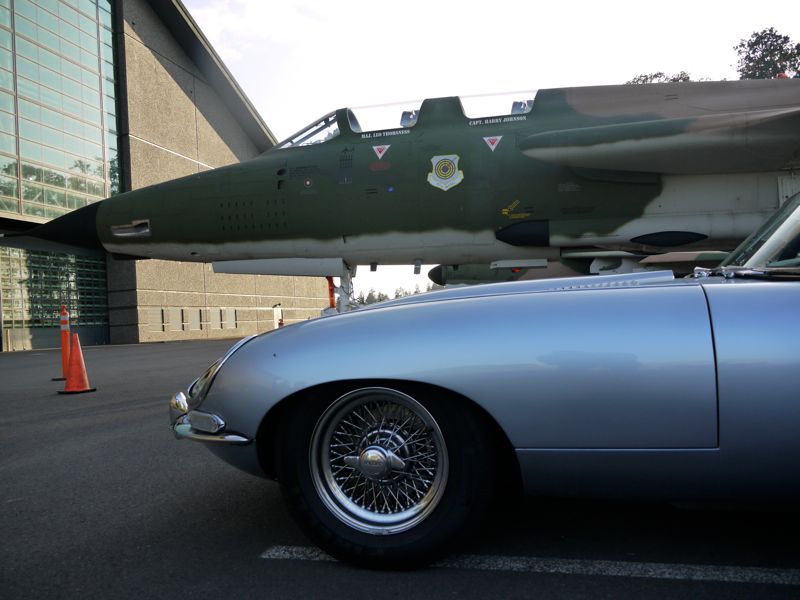 I'm flying today, so here's some airplane pictures for you. (though the lead image has a car in it!)
I'm going to be in a 737 from SEA to SFO, but these photos were taken somewhere in between those places, notably the Evergreen Air & Space Museum in McMinnville, Oregon. Chris & I stopped there on our father-son roadtrip last summer. The photo above is the mount of a MoH recipient.
I love this photo of Chris and an early Grumman Navy jet…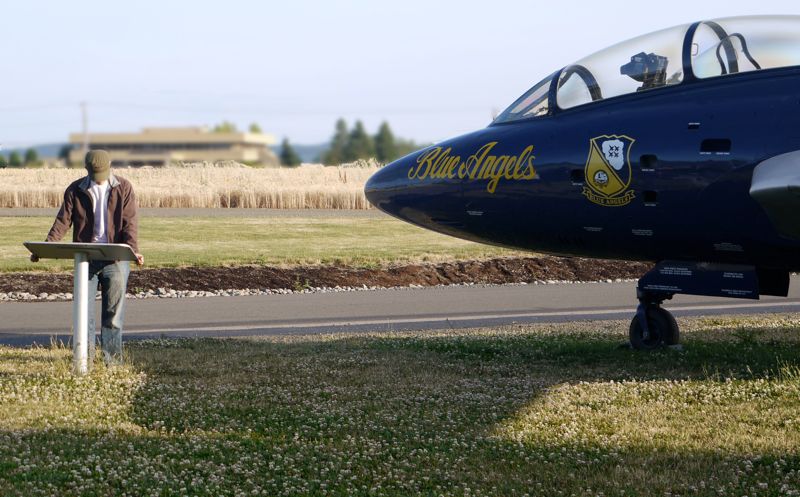 Inside the museum you'll find some iconic American hardware, that when you look at them and realize they are contemporaries of Packards and Pierce-Arrows it sort of blows your mind…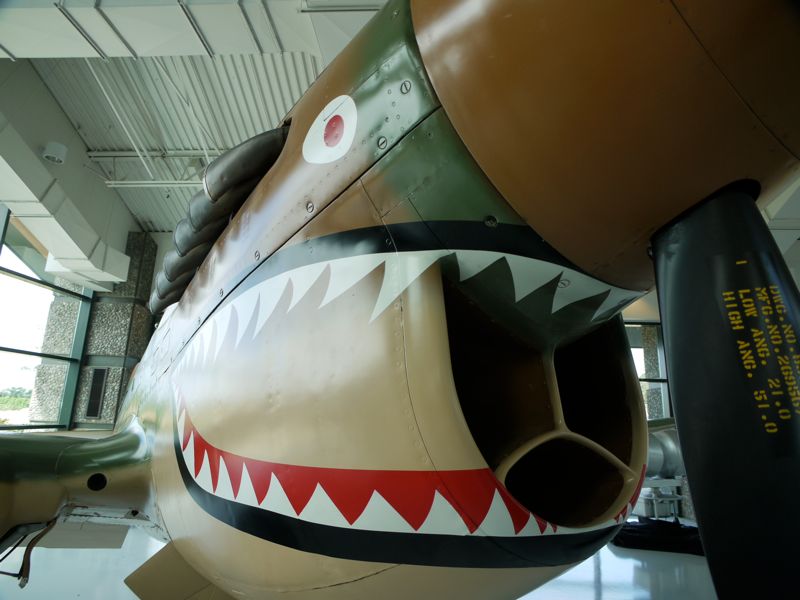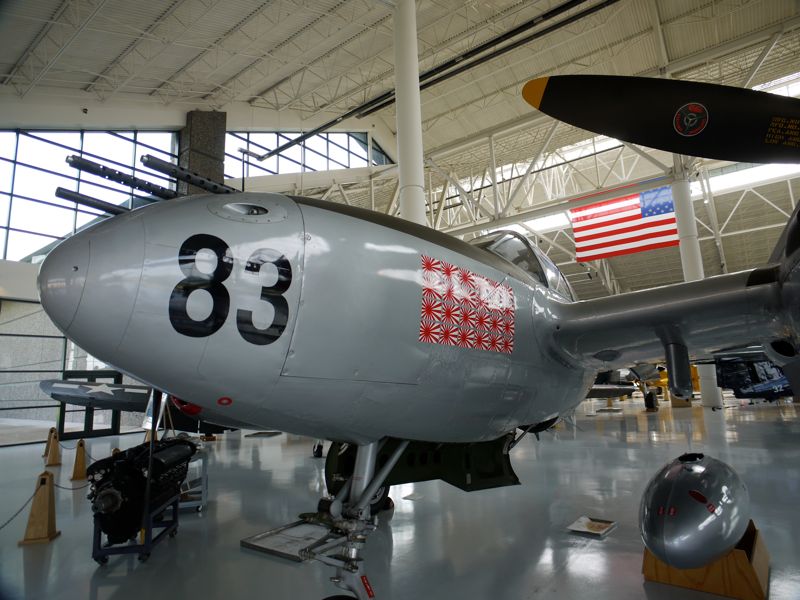 The drop-tank of this ME 109 has an inscription in German: "Return to a Post Office for a 10 RM reward."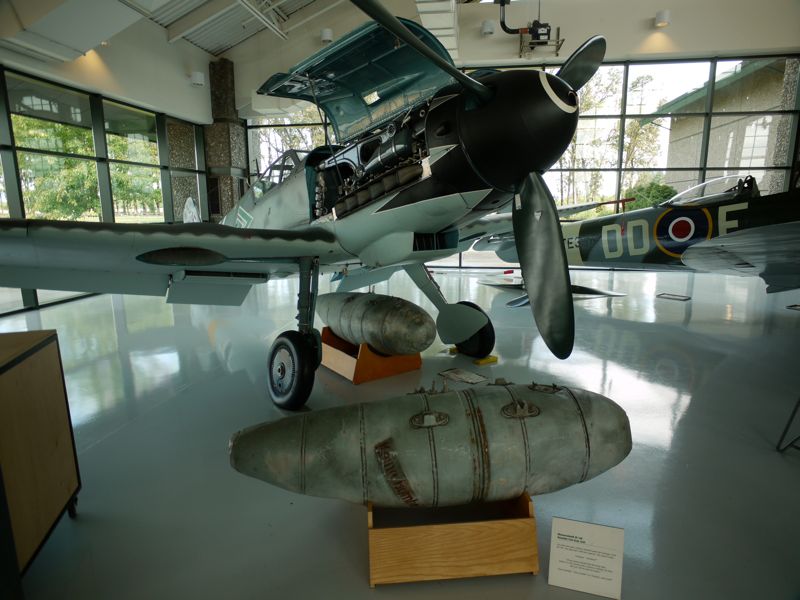 OK, here's one for the car- er… plane-spotters in the audience…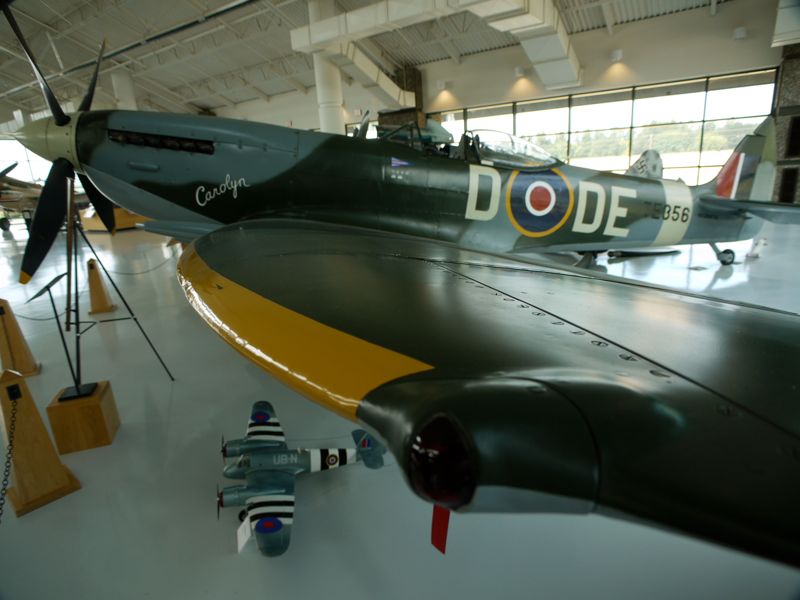 Everyone recognizes the 1:1 scale Supermarine Spitfire, but what's that model under its wing? Can you name that plane?
Here is an image taken while poking my head out the top of a B-17. The enormous tail structure is fro this museum's most famous exhibit…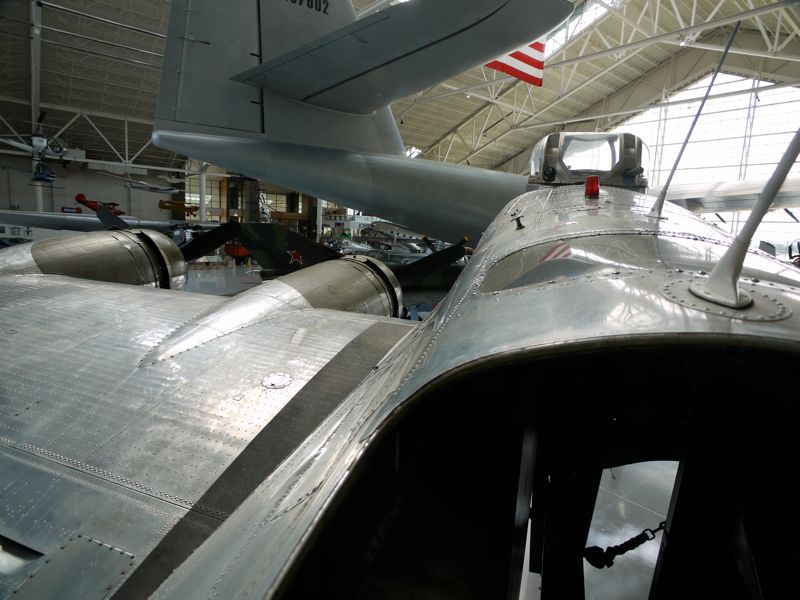 …the Hughes H-4 Hercules Flying Boat, aka "The Spruce Goose":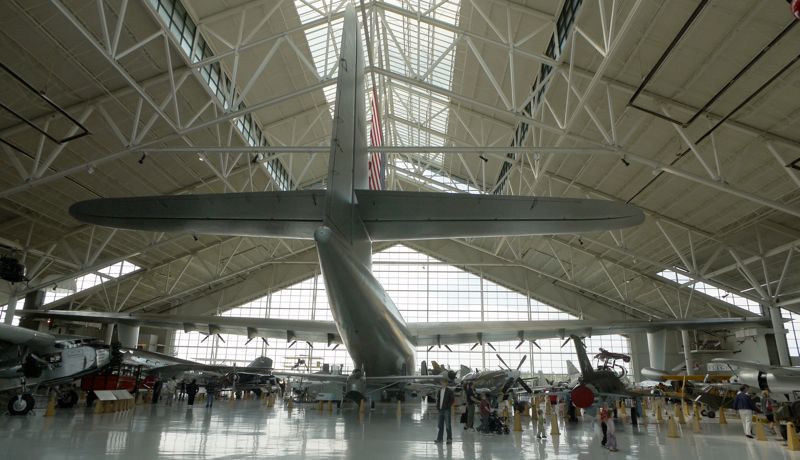 I was very proud of myself for being able to capture the entire wingspan of the world's largest aircraft.