I'm really proud of my son Nick.
We moved last summer from near Arlington, WA to just outside Bend, OR. This happened between his Sophomore and Junior years at High School. Moving when you are a kid is tough, and moving as a teenager is even tougher. My parents moved when I was a teenager and I was morose for the next several years. Not Nick. Despite leaving the place he grew up, a place where he had accumulated quite a nice group of friends, he has hit the ground running here in central Oregon. He ran Cross-Country in the fall, and at the urging of several of his teammates, decided to give Nordic skiing a try. The very first time he ever put on XC skis was on November 20, 2010. Three months later, last weekend he competed at the Oregon State High School Championships… and placed 26th in the state!
Here's a few photos of him from the meet: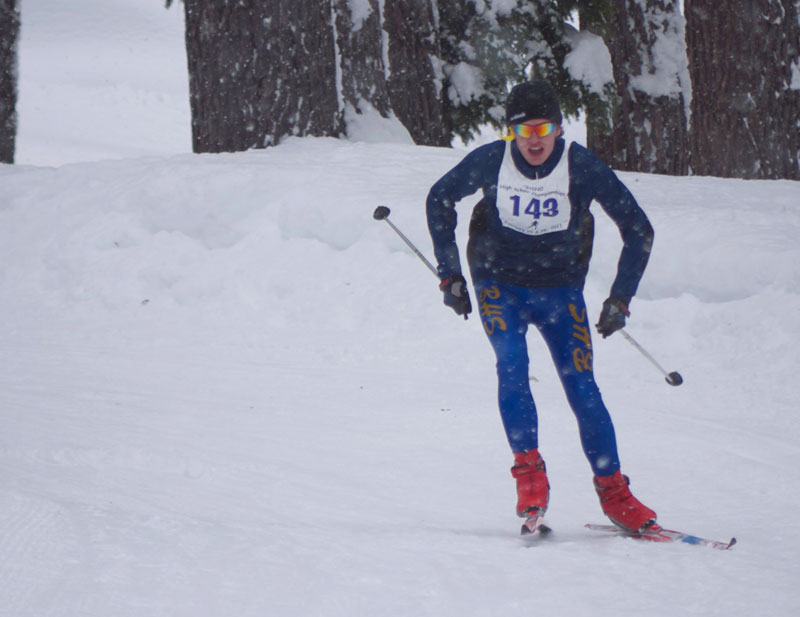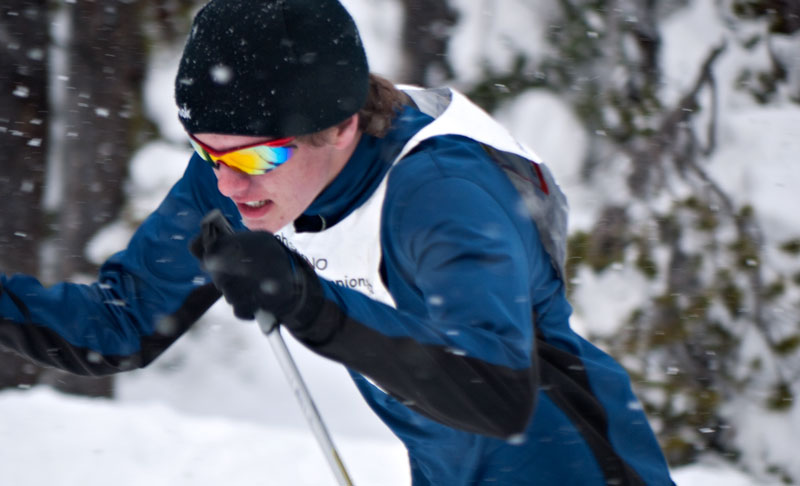 And a photo of the whole Bend High School Nordic Ski Team: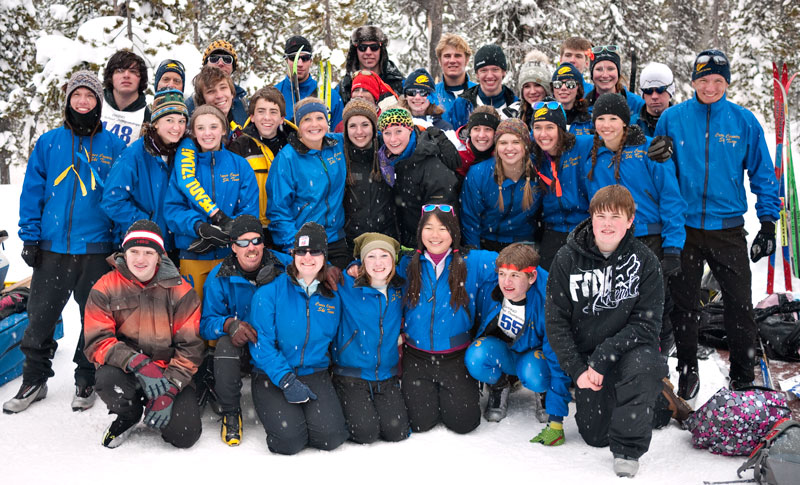 The 2010-2011 Bend Senior High School Nordic Ski Team. Can you spot Nick?
Here's a clue for the sight-impaired. 😉