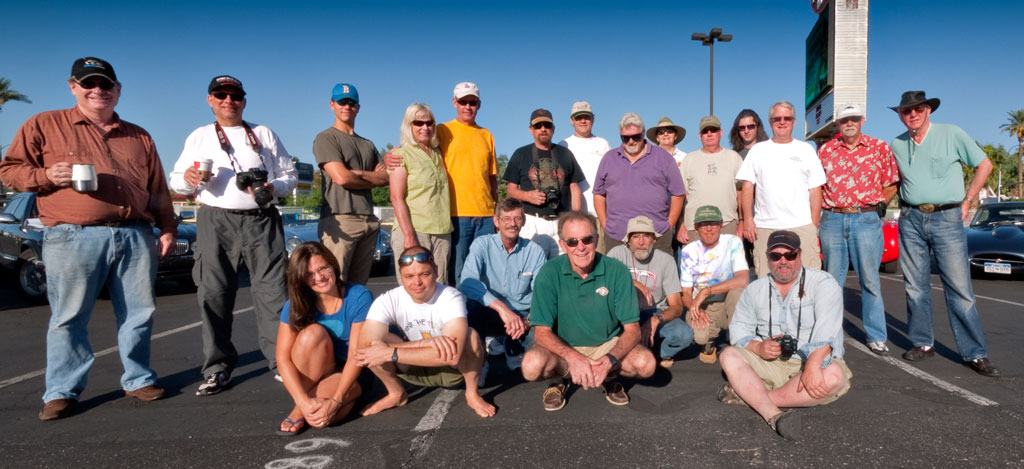 L—R Back Row: Larry Wade, La Canada, California – Michael Goodwin, Phoenix, Arizona – (Larry's Nephew Travis, USMC) – Jan & Lynn Gardner, Boise, Idaho – David Fey, Lakewood, Colorado – Mark Stephenson, Phoenix, Arizona – Paul Wigton, Prospect Valley, Colorado – Andrea Stephenson, Phoenix, Arizona – Mike King, Phoenix, Arizona – Steve & Gordon Bedell, Denver, Colorado – David Langley, Monterey, California – Lloyd Schmedley, Carmel Valley, California.
L—R Front Row: Dianne & Greg Meboe, Renton, WA – Darrell Grimes, Delavan, Wisconsin – Jerry Mouton, Austin, Texas – Steve Peterson & Kjell Nelin, Bishop, California – Chuck Goolsbee, Bend, Oregon.
Three years ago Paul Wigton of Colorado was neck-deep in the restoration of "Tweety", an early E-type coupe that was his mother's car. Needing a motivator to maintain momentum on his project, he dreamt of a tour to celebrate the 50th Anniversary of the E-type Jaguar. He'd collect fellow "desert rats" as he called them, and drive a bunch of E-types around the Southwest. He wanted it to be a low-budget, relaxed affair, as Paul is a low-budget relaxed guy. He announced his dream on the Jag-lovers.org E-type Forum, and several of us signed up. A route and itinerary were formulated and plans laid.
In late September of 2011, Eleven E-types, two XJs, and one XK 120 gathered in Laughlin, Nevada for the start. They had traveled from California, Nevada, Arizona, Washington, Oregon, Idaho, Colorado, and even as far away as Wisconsin. Being hard-core car-guys everyone drove there – no trailer queens in this crowd.
Leaving Laughlin early in the cool of the day, the cars crossed the Colorado river into Arizona and followed fabled Route 66. Oatman, Kingman, Hackberry, Grand Canyon Caverns, and Seligman, where we stopped for a late lunch at the famous Sno-Cap drive-in.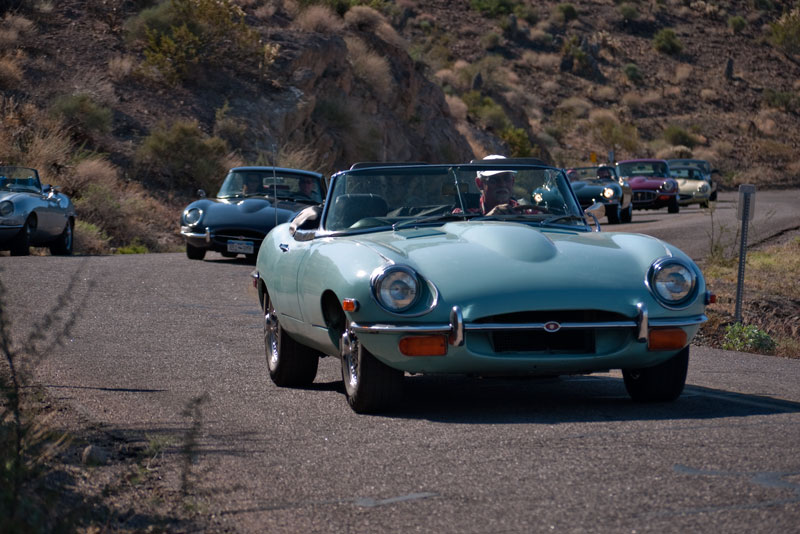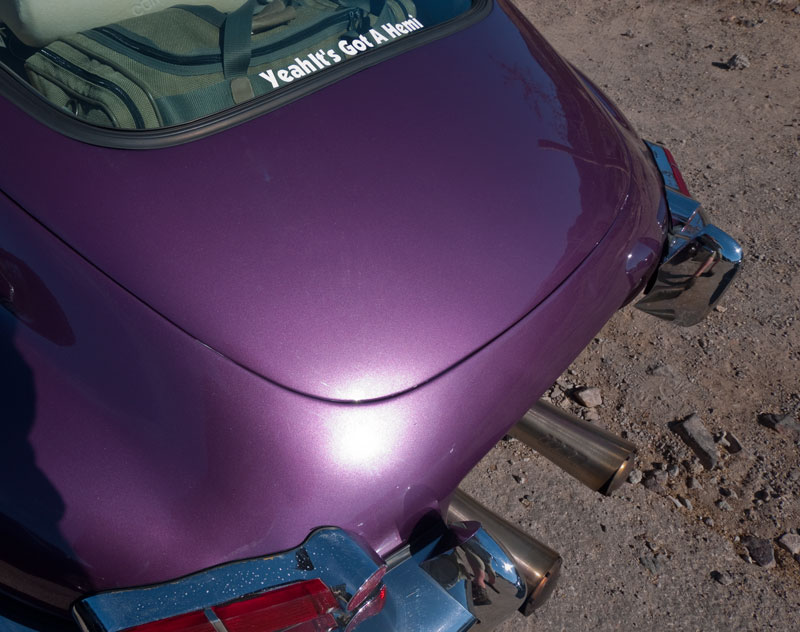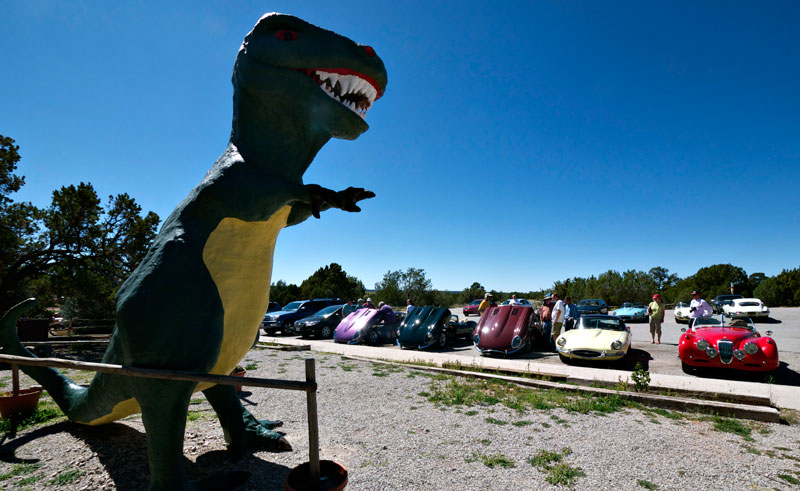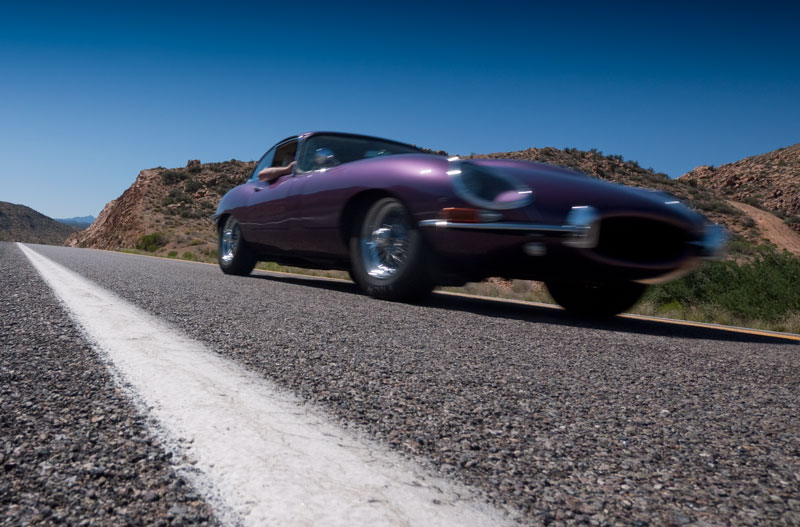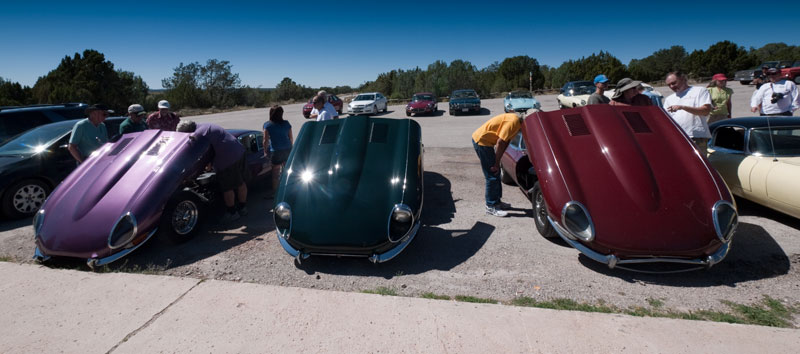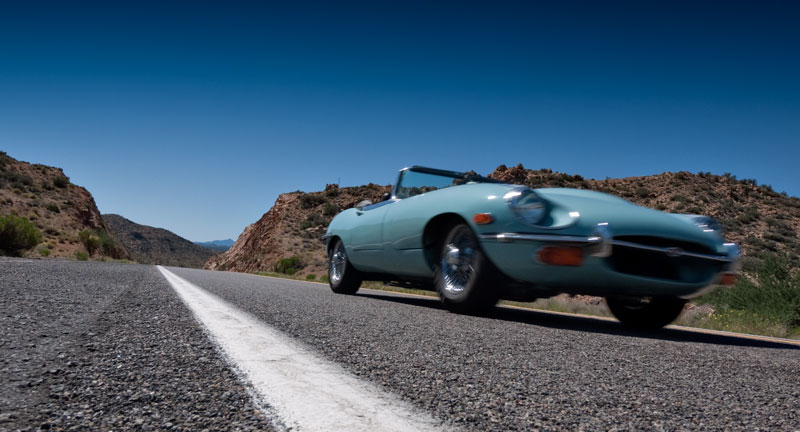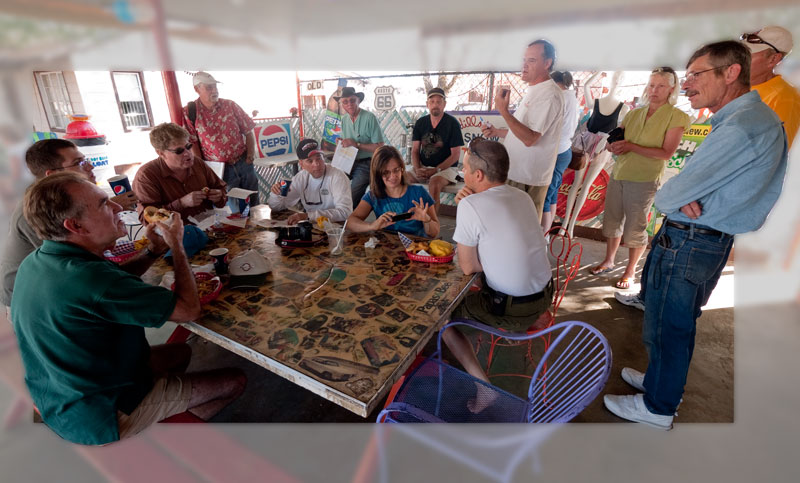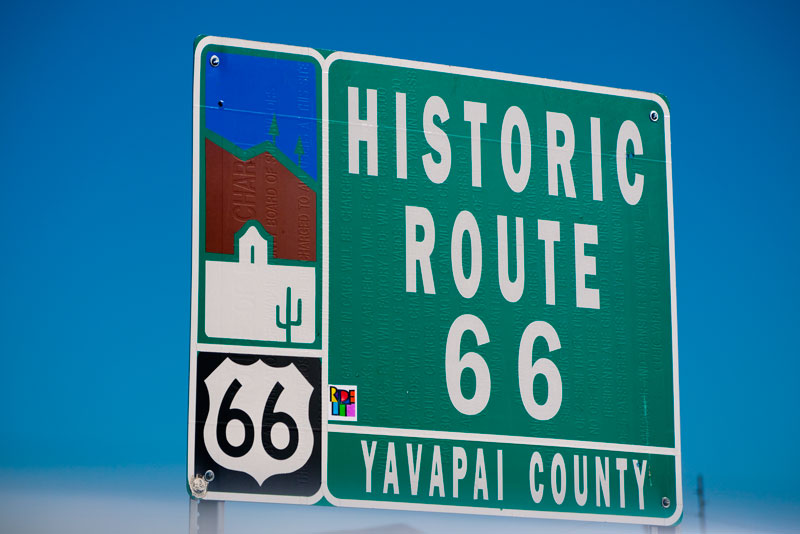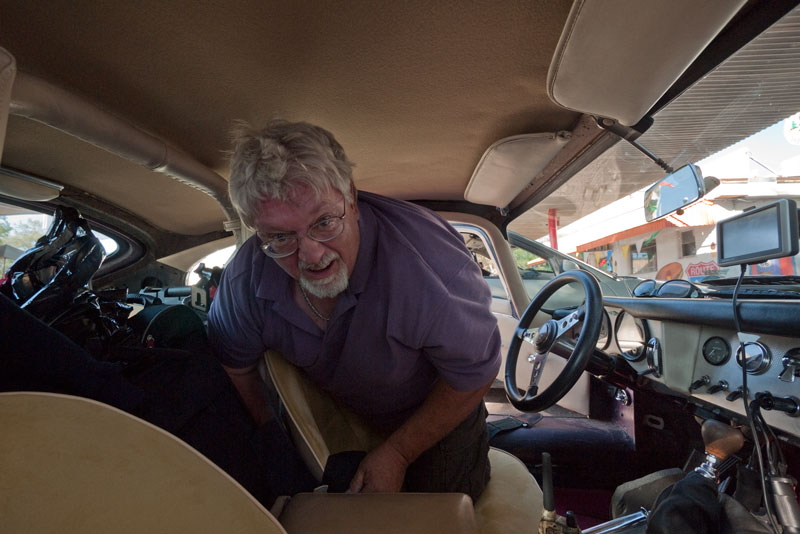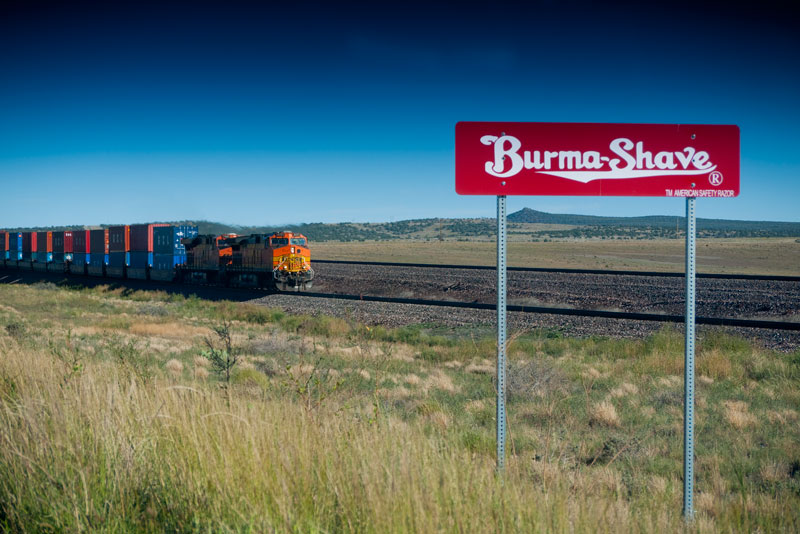 We spent the night in Flagstaff, Arizona. Tomorrow: The Grand Canyon & Monument Valley.
All of my raw, unedited, straight-from-the-camera photos from Day One are posted on Facebook in a Public Album.