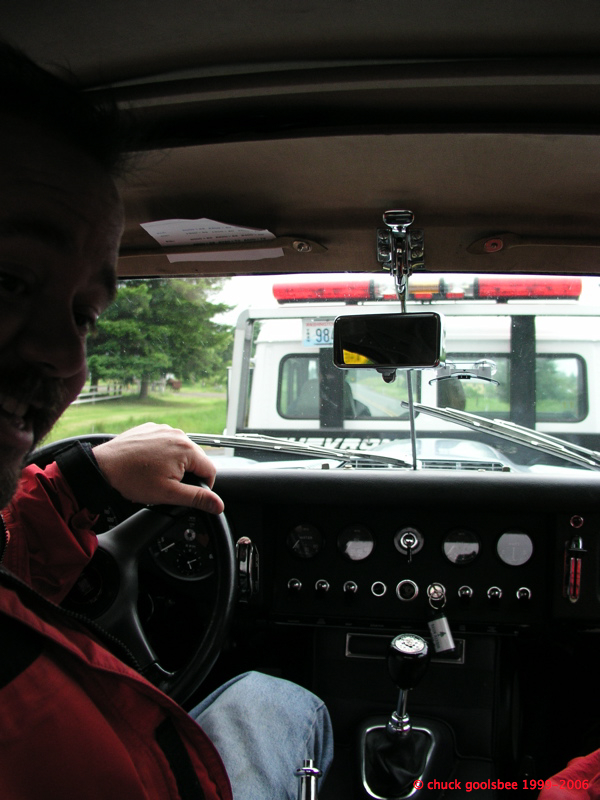 The E-type had another trip on a flatbed this past weekend. :p
It has a NON-stock fuel pump, in this case a Mallory, which requires the use of a fuel pressure regulator. The latter device failed. I replaced the pressure regulator and the problem (loss of power, engine dying) did not go away. To make a very long story short: Car died on Chuckanut drive (right about here) not too long before sundown. I went into full troubleshooting mode, looking at the fuel delivery system back to front. We ran out of daylight before we figured it out. I called the insurance company (who provide a gratis 10 mile tow) who had a local flatbed company bring me to a friends house near Bow, Wa. I spent half the day Monday under the bonnet of the Jag in their driveway, until I figured out that the new part was just as bad as the old bad part. sigh. Oh well.
The upside is that I found a GOOD aftermarket pump, that will deliver the native pressure the XK engine requires, and as a bonus, it is inexpensive and comes with a serious endoresment.
The image above is from my infamous "voltage regulator" incident a few years back. Perhaps I have a problem with "regulators"?
You can read about it here. There is even a pic of my Mallory fuel pump there.
Anyway, big thanks to Greg Bilyeau, who came out from his home in Bellingham to help me out. Thanks also to Mike Hinson, who graciously allowed me to use his driveway as a garage for a day, and loaned me some compressed air, and some expertise. Huge thanks to Paul Wigton, my telephone tech support guy!
Bruce MacCormack also offered a bed for the night for us, which in the end I didn't require. I would have stayed up all night watching "Grand Prix" on his big screen anyway. 😉 Thanks Bruce.