Today was the final day of the 2008 New England 1000. We visited a couple of museums and a restoration shop, while driving on some great Vermont roads with some really cool cars with really nice people.
Above: The Cadillac and a Ferrari at the start.
We started at the front of the hotel and drove some great two-lane backroads around Vermont in a big clockwise circle. We had been given forewarning at breakfast about police activity, since Rich Taylor, the Rally Organizer (of the perpetually wayward clock) had been stopped for speeding in his red Maserati Sebring. So we behaved ourselves and just enjoyed the segment. Dad drove, while I navigated. Route finding was intense, so I didn't have time for a lot of photography. I did try and get some nice motion-blurred shots of a modern Ferrari along a twisty road. Most times I can nail these shots.. but sometimes I don't quite get them…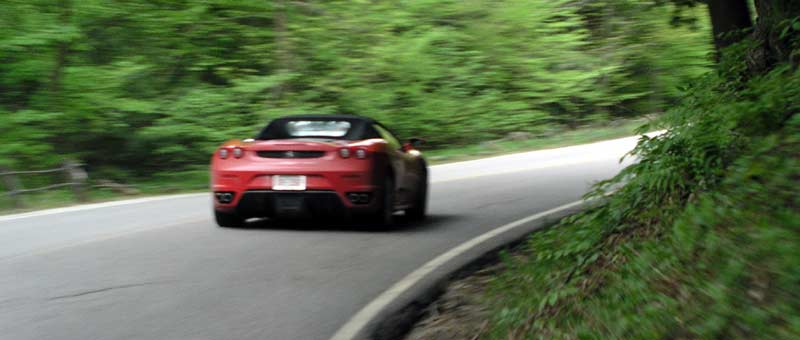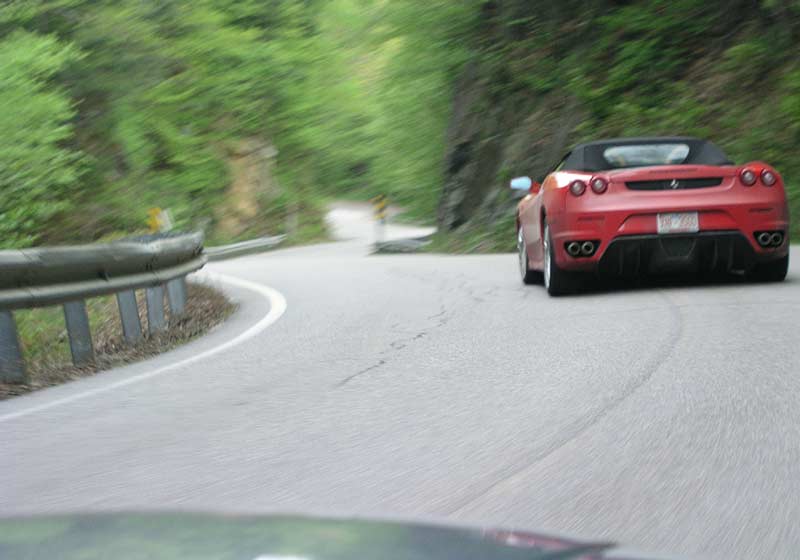 Oh well. Not exactly what I was hoping for, but still not bad.. in their own sort of way. Like I said, I think I need some eyeballs down at my fingertips!
The segment finished in a town noted for marble. Everything was made of marble… the school, the fire station, the tire-stops in the parking lot. It was marble overkill!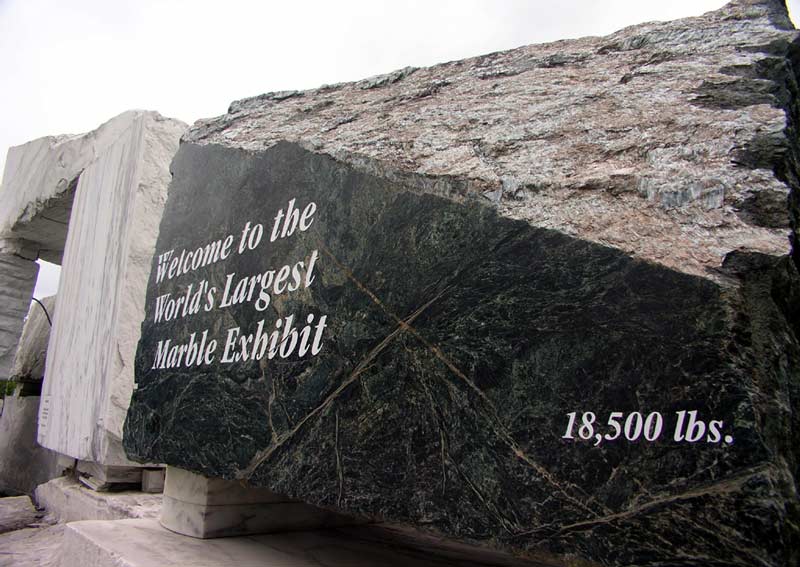 We decided to skip the marble museum and just drive the next segment. I drove, Dad navigated. Like the first stage it was long, and intense. No photos were taken, but like the morning, we zeroed the segment again. So far, only our clock screw-up was keeping us from a Perfect Game.
This second segment of the day brought us to RPM, the shop of the official Rally Mechanics. They served us lunch amid a veritable toy store of gearhead treasures. I literally wolfed down my lunch and spent the better part of our time there shooting photos. After we cleared the checkpoint, dad took the car back into the town of Vergennes to top off the gas tank, so I was out of touch with him for most of the time at RPM.
The rest of this post is in Part 2.