This is part two of a two-part series. Part one is here.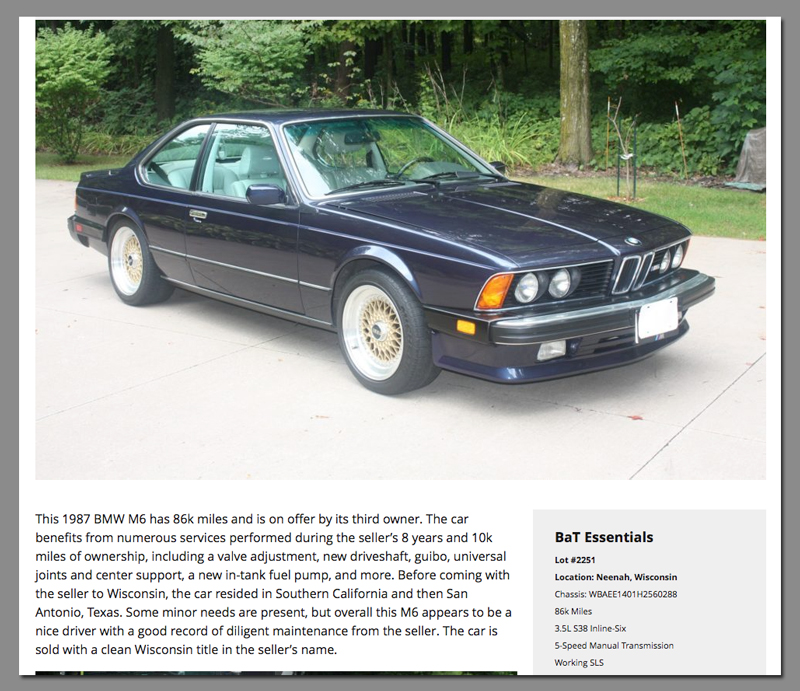 Just about every E24 M6 that appears on BAT over the past year has drawn my attention. I've actively bid on several, including a few that I lost in the final minutes to a higher bidder. Most of my attention went to M6s that are not either Black or Red. I've owned a black car before and never liked how it shows every flaw. I've just never liked red cars. Sorry for all you red car lovers, but to me they look flat, completely lacking in depth. In my opinion the metallic blues are the best colors, as they have amazing depth and change in different lighting conditions. The week before this auction there was another M6 on BAT, upon which I was the high bidder, but it failed to meet reserve. I was having a few offline conversations with the seller, when this one appeared. Soon regular BAT commentators are calling me out by name: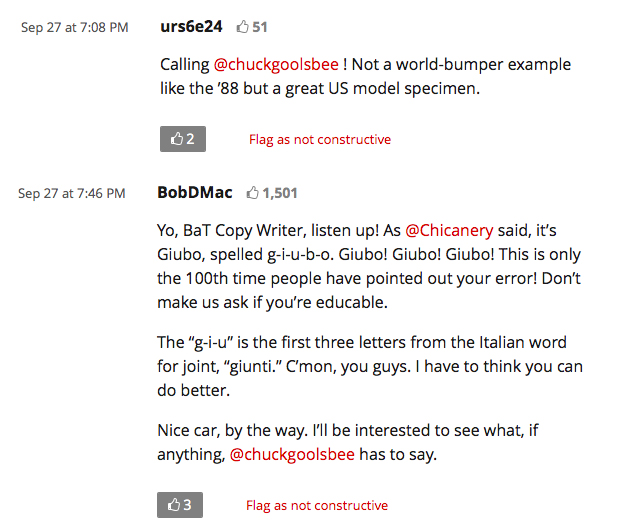 I happen to be in Maui with my girlfriend (she has taken me there for my birthday) as the auction is coming to a close, so I set an alarm to get me off the beach and back to my laptop in time to make some bids. As with every BAT auction, the finale seems to end up like that final showdown scene in "The Good, The Bad, and The Ugly", with two or three bidders virtually staring at each other, and finding the courage to up their bid as the timer counts down again, and again… and again.
Turns out I am the last man standing.
Continue reading "BAT Success Story: Part 2, M6 from Wisconsin to Oregon"