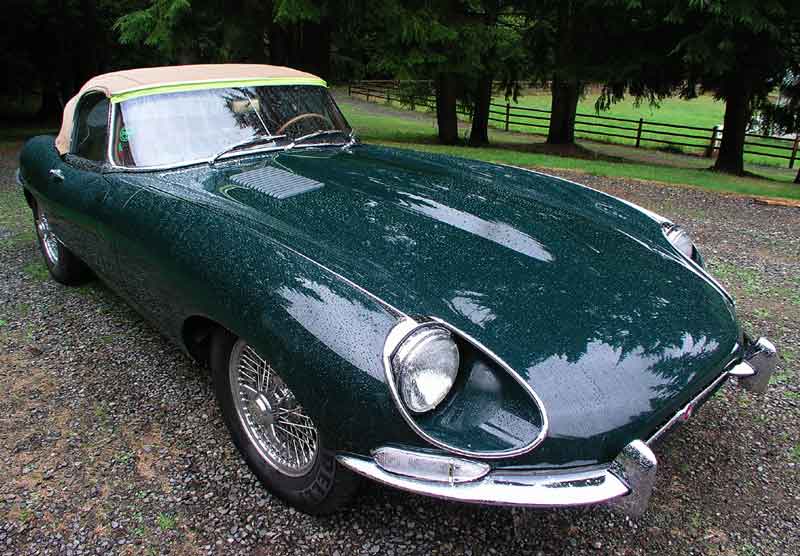 This past weekend we were paid a quick visit by Lynn G & his wife Jan, all the way from Boise, Idaho. I've "known" Lynn for many years via the Jag-Lovers E-type mailing list. We've both been through some engine troubles together, and misery does love company.
They were over in the San Juan islands for a wedding and stopped by our house on their way home. Unfortunately the weather wasn't cooperative or I'd have been out in the 65E.
Above is their lovely '68 OTS. The BRG paint is very nice.
Here is a pic of the two of them: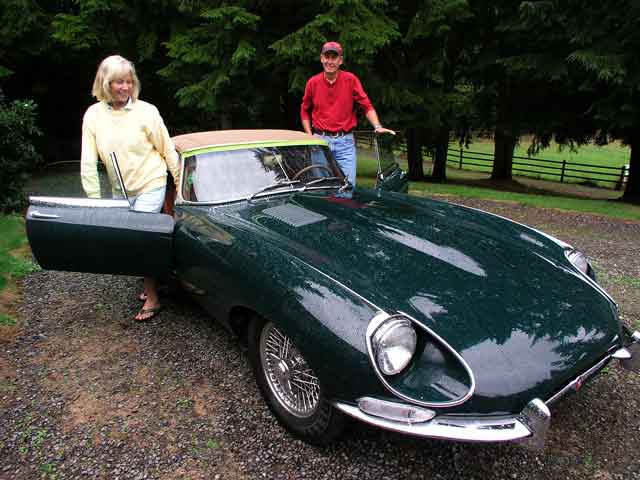 and just Lynn: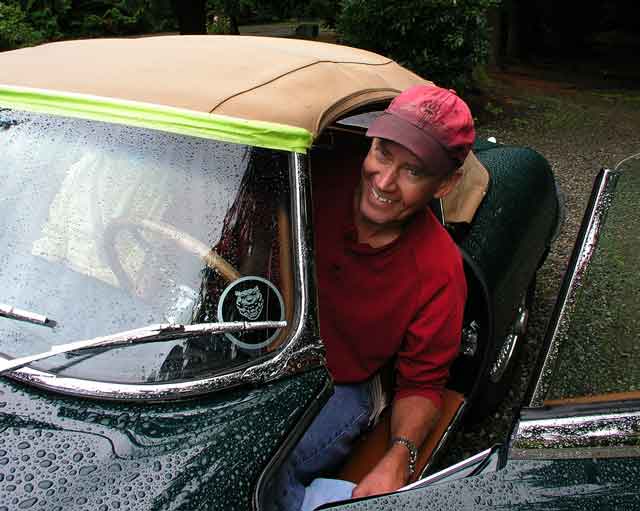 It was a pleasure to finally meet them face-to-face. Thanks for stopping by! I'll have to plan a trip through Boise soon to return the favor.