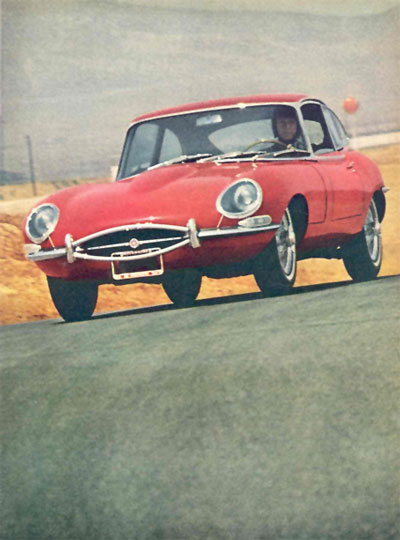 The King of Cool in a really cool cat.
Have a look here.
Steve McQueen, the King of Cool, test drives eight of the best GT cars of the era at Riverside Raceway.
A Jaguar E-type 2+2 (now considered to be the ugly duckling of the series, but at the time a very popular car), an Aston-Martin DB6, a Ferrari 275 GTS, an Alfa Romeo Duetto Spider, a Porsche 911, a Mercedes 230sl, a Corvette Sting Ray, and a 427 Cobra.
It is an interesting read, and ironically not much has changed in 41 years! The Europeans still make better cars. Better handling, better looking, better driving cars… while America produces sloppy handling crap (with the sole exception of the Corvette.)
Plus ça change, plus c'est la même chose!
Note that he also talks quite a bit about his XK-SS. An enjoyable read, and a fascinating glimpse into the past!