I made it out of the driveway this morning in the Jetta. The melt is going slow, but steady. I expect it will all be gone by Sunday.
Here are some pics: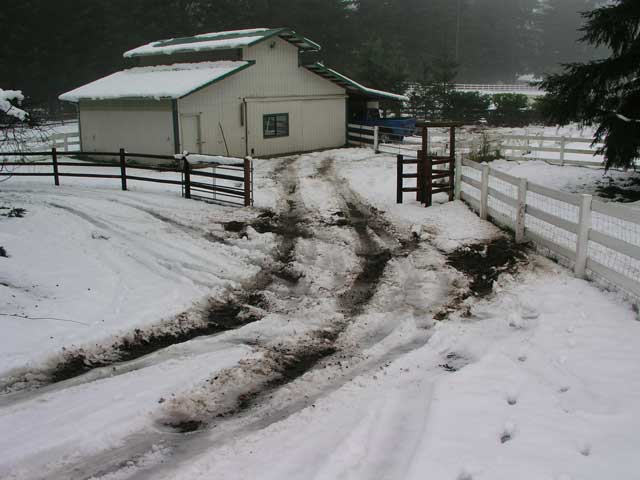 The damage done to the driveway on the hill between the barn and house, viewed from two different angles. You can see where the truck lost the battle with gravity and traction. The Jetta was able to get a bit higher, but not all the way up.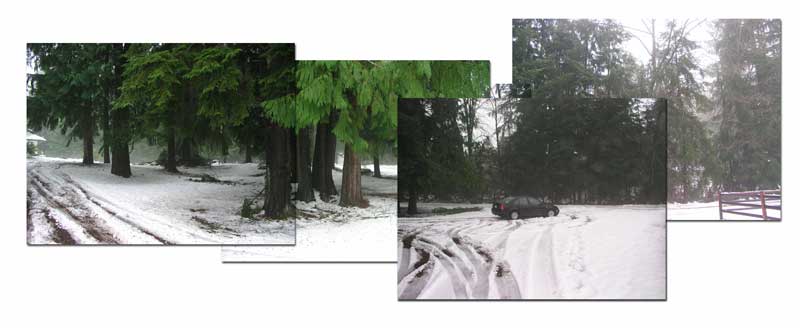 A panorama of the Jetta's parking spot from last night. You can see the top of the alder tree that took out the power in the upper right.

Two 180° panoramas out on the main road looking back towards our house. Note the tree branches all over. The snow has lost easily 50% of it's total volume in the past 24 hours. The air is overwhelmingly "foggy" due to the high water content and temps just above freezing. If we had a little wind it would be mostly clear.