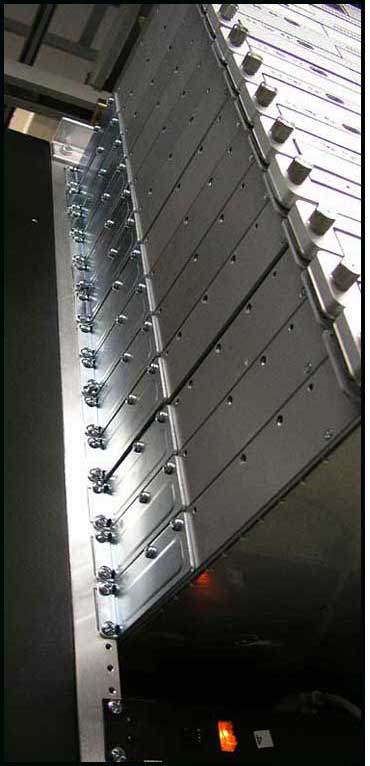 I had an article published over at SearchDatacenter.com, a datacenter industry website. You can read it here:
1U Servers Do Not Provide Greater Density
My article has gotten a few comments already, but I suspect it will get busier tomorrow when their mailing hits. We'll see.
In our facility a row holds twelve racks. Twelve racks can (theoretically) house five hundred and four servers. 504. If we used nothing but 1U servers, and they were all Apple Xserves or Dell 1950s, or similar length boxes, we would LOSE space for THREE THOUSAND TWENTY FOUR servers. You read that right, 3024 FEWER servers because we have to expand the width between ROWS of racks.
Note to the hardware designers at Apple, Dell et. al.:
RACKSPACE is cheap. Datacenter FLOORSPACE is expensive.
VERY expensive.
These nimrods need to pull their heads out and shorten up these boxes. 2U x 18″ x18″ is ideal, and far preferable to the 1U X 18″ X 30+" stuff they are selling today.
I want my floorspace back.