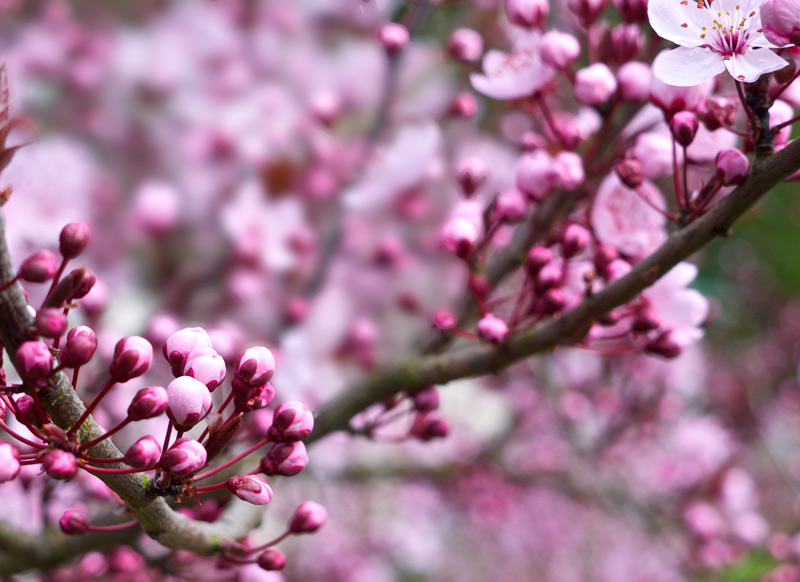 A Bloomin' Early Spring
We've had an exceptionally mild winter this year. Very little rain, even less snow, and since the new year, very warm temperatures. This tree usually blooms in late March, or early April. Here it is February 28th and it has burst out with color.
This is a shot from the G1, captured in camera raw format, with mild edits made in Aperture, then saved to JPEG using Photoshop's "save for web" feature.