I've always wanted a vintage car rally to happen in the northwest. In 2004 I heard about the inaugural run of the Going To The Sun Rally in Montana, and I signed up that day. Finally here was a rally that wouldn't involve jet lag or towing. I could drive to it. Add to that Montana, one of the last true open road places in America. Sign me up.
I was all ready to go, but unfortunately the car wasn't. The 65E's engine was knocking, due to improperly installed wrist pin bushings by the car's original restorer and I spent the summer of 2005 getting the engine sorted out and having a less-than-satisfactory discussion with the car's original restorer, who it turned out had completely botched the restoration! By late September the Jaguar was back together again and running well through its break-in period, but we had missed the GTTSR 2005. As a "Miss Congeniality" prize, I was able to attend the 2005 Colorado Grand as a co-driver in my parent's 300sl. I had a GREAT time, but I missed the inaugural run of the GTTSR. Thankfully I was able to provide a few-month's warning to the GTTSR's organizers, and they were able to find somebody to fill our vacancy.
I vowed that the second year would not pass me by, and signed up early for the 2006 GTTSR. I filled in all the paperwork and sat anxiously by the computer awaiting my acceptance in the rally. It arrived in early March… we were in!
By now, the car was all broken in and running well. So I planned on driving it to and from the rally as a nice book-end to the event. Arlington, WA to Red Lodge, MT is a hard single day, or two easy days worth of driving. My father, who signed on as co-driver informed me that he would assist in driving the car out, and I called a professional acquaintance, Brian Medley, who I knew as a serious gear-head (whenever we met in the context of our jobs the conversation worked its way to cars) so I know he'd be interested. Sure enough, he agreed.
The plans were set, the time crept slowly through the summer. The week before the rally I brought the car up to Canada to my trusty engine builder Geoff Pickard of English Classic Cars for one last look-see, and the car came out of it transformed! Running better than ever, we packed it up and headed east. As I have been doing since 1998, I have brought along a camera and updated my website every night along the way with words and pictures. This allows my "regular readers" to follow along in near real-time as the event occurs, and then allows for a historical record of the event after it is done.
I've created this page as a "table of contents" so to speak, a launching pad for navigation of the rally pages. Before you navigate, it is best to have your browser window set as wide as possible… some of the pictures are large. You can follow these links to read along chronologically with the whole rally story of the 2006 GTTSR. Clicking a picture or link will open an new window for that page. You can leave this window open behind and return to it to read the next day. I hope you enjoy reading it and seeing the pictures as much as I enjoyed creating them:
---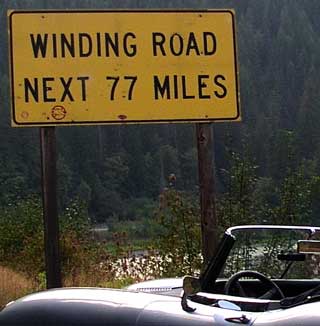 Day One: Driving from Arlington to Missoula
---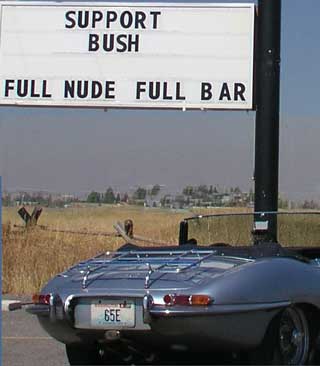 Day Two: Driving from Missoula to Big Sky
---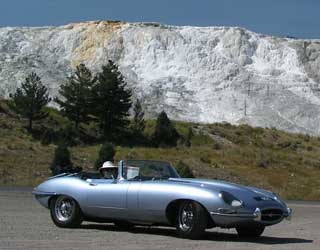 Day Three: Driving from Big Sky to Red Lodge via Yellowstone and the Beartooth Highway
---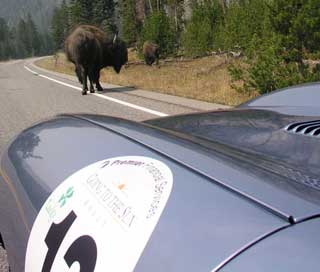 Official Rally Day One: Driving from Red Lodge to Big Sky via the Beartooth Highway and Yellowstone (sound familiar?)
---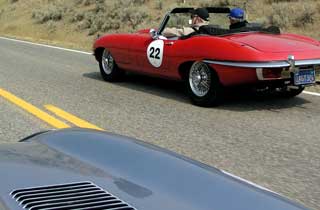 Official Rally Day Two: Big Sky to Missoula, via Virginia City and the Big Hole
---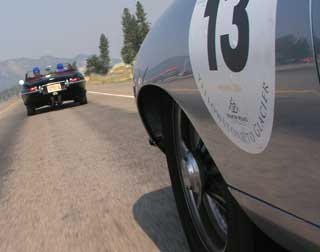 Official Rally Day Three: Missoula to Whitefish, via Libby, and the "Better Than Sex Highway"
---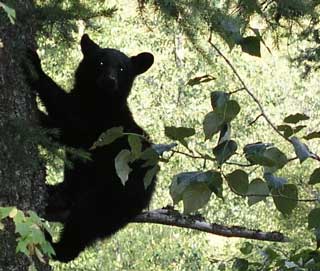 Official Rally Day Four: Whitefish to Helena, via Glacier National Park – The Going To The Sun Road
---
Official Rally Day Five: Helena to Red Lodge, Rally Done!
---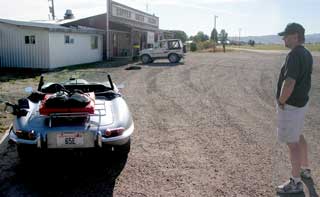 Returning Home: Red Lodge to Kalispell, via Bozeman and backroads
---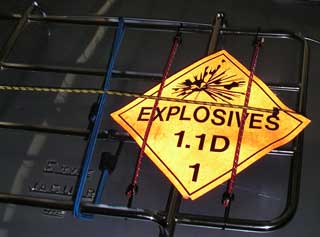 Home: Kalispell, to Arlington via US 2
---
If you prefer "blog style" backwards chronology,
just use this link
.
Feel free to login and provide comment on any section, photograph, etc. If I've misspelled somebody's name or car, let me know.
Enjoy!
–chuck